Well-known member
Citizen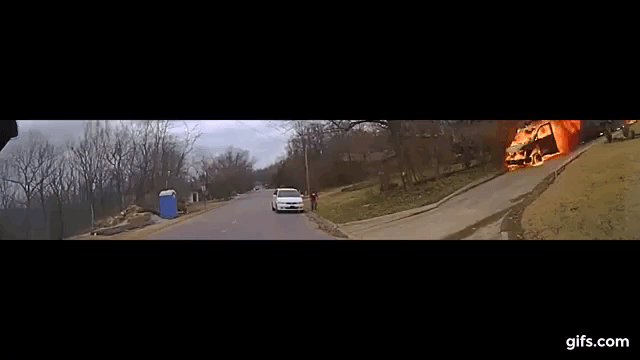 I'm continuing my coverage of dangerous Internet bills in the California legislature. This job is especially challenging during an election year, when legislators rally behind the "protect the kids" mantra to pursue bills that are likely to hurt, or at...
Today, it's California.
Problems With the Bill Unwanted Consequences of Age and Identity Authentication

. Structurally, the law tries to sort the online population into kids and adults for different regulatory treatment. The desire to distinguish between children and adults online has a venerable regulatory history. The first Congressional law to crack down on the Internet, the Communications Decency Act, had the same requirement. It was struck down as unconstitutional because of the infeasibility. Yet, after 25 years,

age authentication still remains a vexing technical and social challenge

.

Counterproductively, age-authentication processes are generally privacy invasive. There are two primary ways to do it: (1) demand the consumer disclose lots of personal information, or (2) use facial recognition and collect highly sensitive face information (and more). Businesses don't want to invade their consumers' privacy these ways, and COPPA doesn't require such invasiveness either.

Also, it's typically impossible to do age-authentication without also doing identity-authentication so that the consumer can establish a persistent identity with the service. Otherwise, every consumer (kids and adults) will have to authentication their age each time they access a service, which will create friction and discourage usage. But if businesses authenticate identity, and not just age, then the bill creates even greater privacy and security risks as consumers will have to disclose even more PI.

Furthermore, identity authentication functionally eliminates anonymous online activity and all unattributed activity and content on the Internet. This would hurt many communities, such as minorities concerned about revealing their identity (e.g., LGBTQ), pregnant women seeking information about abortions, and whistleblowers. This also raises obvious First Amendment concerns.

Enforcement

. The bill doesn't specify the enforcement mechanisms. Instead, it wades into an obvious and avoidable tension in California law. On the one hand, the CPRA expressly negates private rights of action (except for certain data security breaches). If this bill is part of the CPRA–which the introductory language implies–then it should be subject to the CPRA's enforcement limits. CADOJ and CPPA have exclusive enforcement authority over the CPRA, and there's no private right of action/PRA. On the other hand, California B&P 17200 allows for PRAs for any legal violation, including violations of other California statutes. So unless the bill is cabined by the CPRA's enforcement limit, the bill will be subject to PRAs through 17200. So which is it? ¯\_(ツ)_/¯

Adding to the CPPA's Workload.

The

CPPA is already overwhelmed

. It can't make its rule-making deadline of July 1, 2022 (missing it by months). That means businesses will have to comply with the voluminous rules with inadequate compliance time. Once that initial rule-making is done, the CPPA will then have to build a brand-new administrative enforcement function and start bringing, prosecuting, and adjudicating enforcements. That will be another demanding, complex, and time-consuming project for the CPPA. So it's preposterous that the California legislature would add MORE to the CPPA's agenda, when it clearly cannot handle the work that the California voters have already instructed it to do.

Trade Secret Problems

. Requiring businesses to report about their DPIAs for every feature they launch potentially discloses lots of trade secrets–which may blow their trade secret protection. It certainly provides a rich roadmap for plaintiffs to mine.

Conflict with COPPA.

The bill does not provide any exceptions for parental consent to the business' privacy practices. Instead, the bill takes power away from parents. Does this conflict with COPPA such that COPPA would preempt it? No doubt the bill's basic scheme rejects COPPA's parental control model.

I'll also note that any PRA may compound the preemption problem. "Allowing private plaintiffs to bring suits for violations of conduct regulated by COPPA, even styled in the form of state law claims, with no obligation to cooperate with the FTC, is inconsistent with the treatment of COPPA violations as outlined in the COPPA statute." Hubbard v. Google LLC, 546 F. Supp. 3d 986 (N.D. Cal. 2021).

Conflict with CPRA's Amendment Process.

The legislature may amend the CPRA by majority vote only if it enhances consumer privacy rights. As I've

explained before

, this is a trap because I believe the amendments must

uniformly

enhance consumer privacy rights. In other words, if some consumers get greater privacy rights, but other consumers get less privacy rights, then the legislature cannot make the amendment via majority vote. In this case, the AADC undermines consumer privacy by exposing both children and adults to new privacy and security risks through the authentication process. Thus, the bill, if passed, could be struck down as exceeding the legislature's authority.

In addition, the bill says "If a conflict arises between commercial interests and the best interests of children, companies should prioritizes the privacy, safety, and well-being of children over commercial interests." A reminder of what the CPRA actually says: "The rights of consumers and the responsibilities of businesses should be implemented with the goal of strengthening consumer privacy, while

giving attention to the impact on business and innovation

." By disregarding the CPRA's instructions to consider impacts on businesses, this also exceeds the legislature's authority.

Dormant Commerce Clause

. The bill creates numerous potential DCC problems. Most importantly, businesses necessarily will have authenticate the age of all consumers, both in and outside of California. This means that the bill would govern how businesses based outside of California interact with non-Californians, which the DCC does not permit.