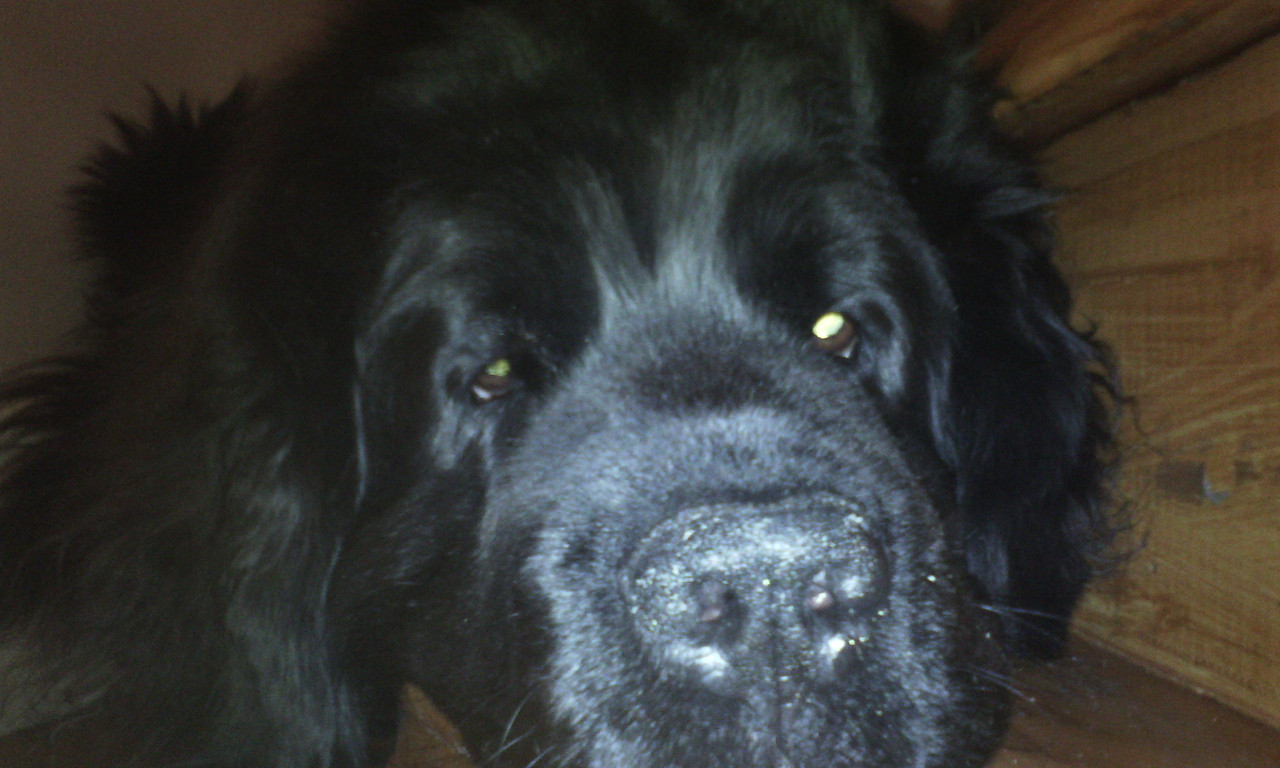 This is Laika. An hour ago, roughly, she crossed the rainbow bridge. She was 12, which is hugging old for a newfoundlander.
She hated staircases, water, combings and clippers. She loved her stuffed duck, all the kitties she grew up with, and without a doubt; all of us.
The house is empty without her, and my heart is broken from her passing.