Found on IDW board:
IDW Publishing Forums :: View topic - IDW solicitations for July
IDW Publishing July 2012 Solicitations
Transformers: Regeneration One #81
Simon Furman (w) ? Andrew Wildman & Stephen Baskerville (a) ? Wildman, Guido Guidi ©
The TRANSFORMERS comic that began it all?is back. With a vengeance! 21 years have passed since CYBERTRON was restored to its former glory, and finally there is peace. But, after millions of years of bitter civil war, can all ever truly be one? In a conflict this primal, this epic and far-reaching? There are always ?Loose Ends?!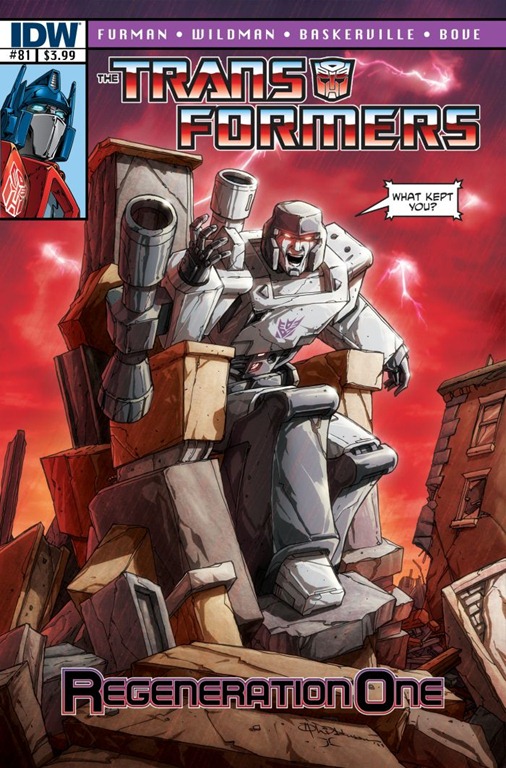 Transformers: More Than Meets The Eye Ongoing #7
James Roberts (w) ? Alex Milne (a) ? Milne, Nick Roche ©
DECEPTICON MONTH! The war?s over ? but no-one told the DECEPTICON Justice Division! Meet the five deadliest DECEPTICONS in the galaxy. Their sole purpose: to hunt down and kill anyone who has ever disobeyed MEGATRON. Who?s their next target?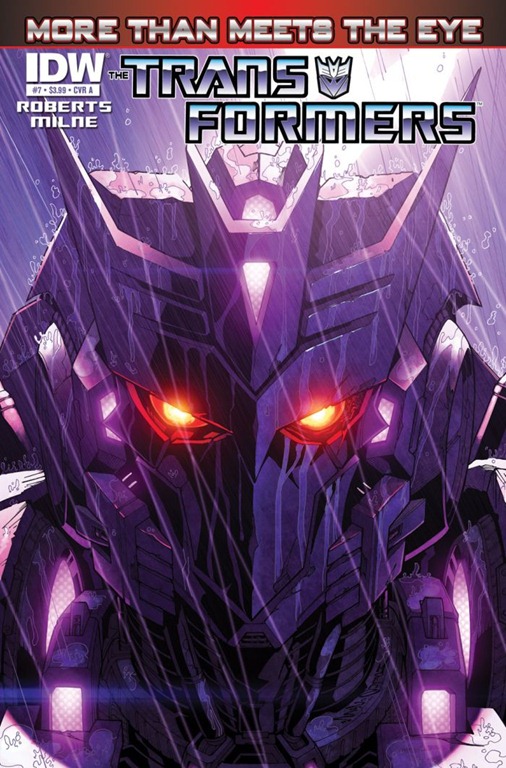 Transformers: Robots in Disguise Ongoing #7
John Barber (w) ? Brendan Cahill (a) ? Andrew Griffith, Casey Coller ©
DECEPTICON MONTH! Fan-favorite character TURMOIL returns from the dead?but what does he want on CYBERTRON? The AUTOBOTS don?t want another DECEPTICON on their planet and the DECEPTICONS don?t want things to get any worse? but what Wheeljack discovers about the DECEPTICON warlord will change everything!