You wouldn't believe it but I bought a Sonicron at a really good discounted price and all his joints were tight and he stood up really well ;p :lol:
Nah he was just as I expected; loose hips and all. But I do really like this design and felt bad for the poor little guy so I did what I was joking about and made him a crutch. Yup a crutch and you know what it really helps :lol:
So I now give to you Tiny Wave:
Then my wife who thought the idea was hilarious gave me this Idea
As Tiny Wave says "Primus Bless us everyone"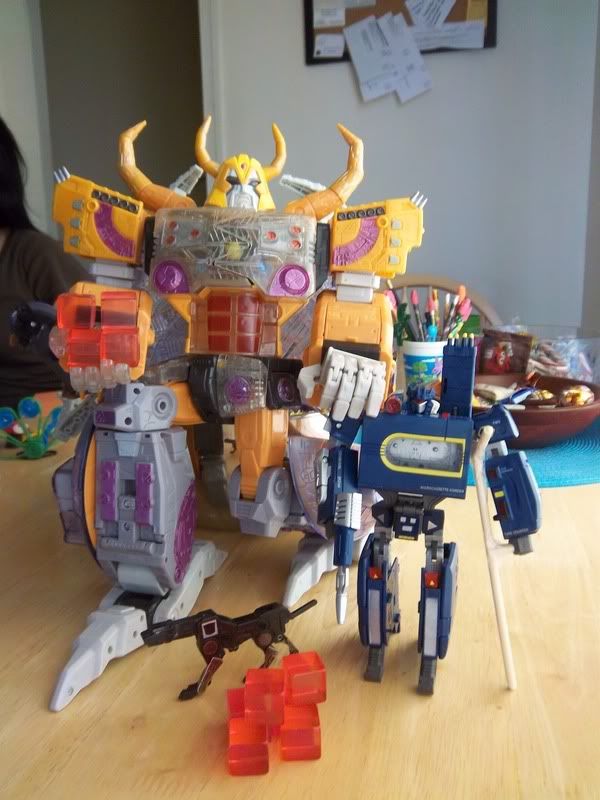 Edited by orionpax44, 19 January 2012 - 05:39 PM.