One of my box Black Friday sale toys from KOtoys was a CHMS orange Sunstorm. You may recall when CHMS first released a Sunstorm toy it was yellow, which wasn't well received by some fans for the color choice, until this orange version came out too. Packaging is similar to Henkei Starscream. The box clearly states CHMS in the top corner instead of Takara Tomy. It's sloppily taped to the card. Inside Sunstorm is held down to 2 metal ties. In a ziplock baggies is a copy of the Henkei Starscream instructions (which do say Takaratomy on them!) as well as a bio card. The bio card is that of Henkei Starscream printed with only the yellow ink (no red or blue). Sadly mine is also off printed off center by an inch, so it cuts off half the printing. Note: That's a stock photo of the box, where the card is fine, my card is off center, and it was below the instructions, so you couldn't tell. I wonder if they were hiding the flaw?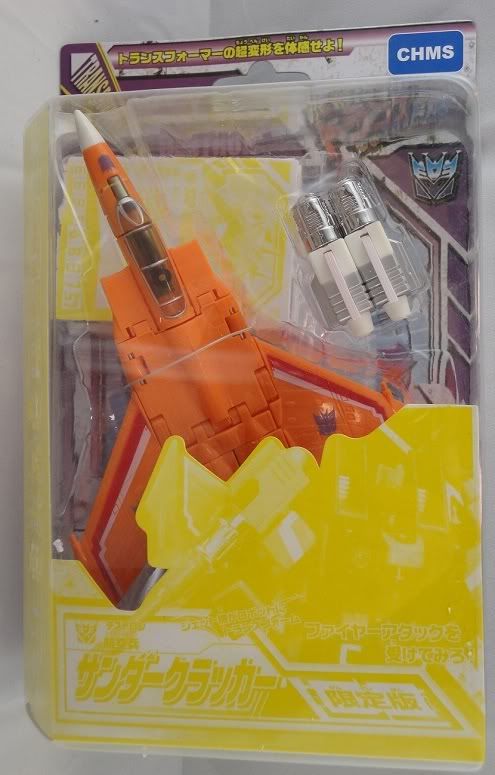 In jet mode the toy looks awesome. Similar to the ehobby Sunstorm toy. Compared to my Classic Starscream it is a little looser in the wings. I also notice that the Decepticon symbols on the wings are a little crooked. I should probably put reprolabels over them.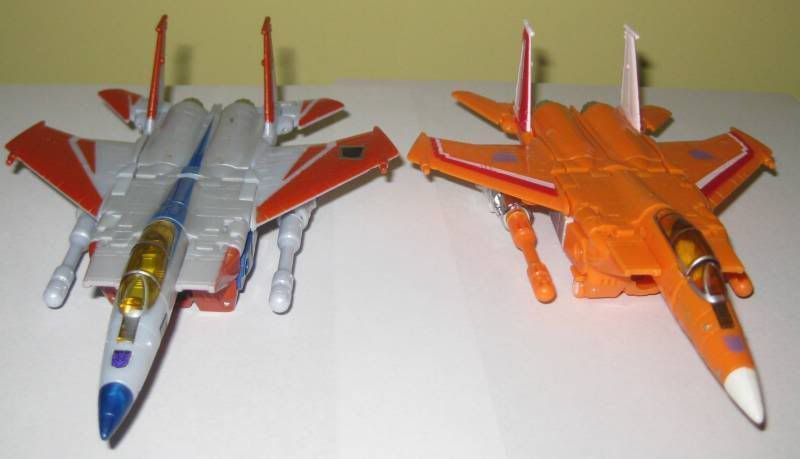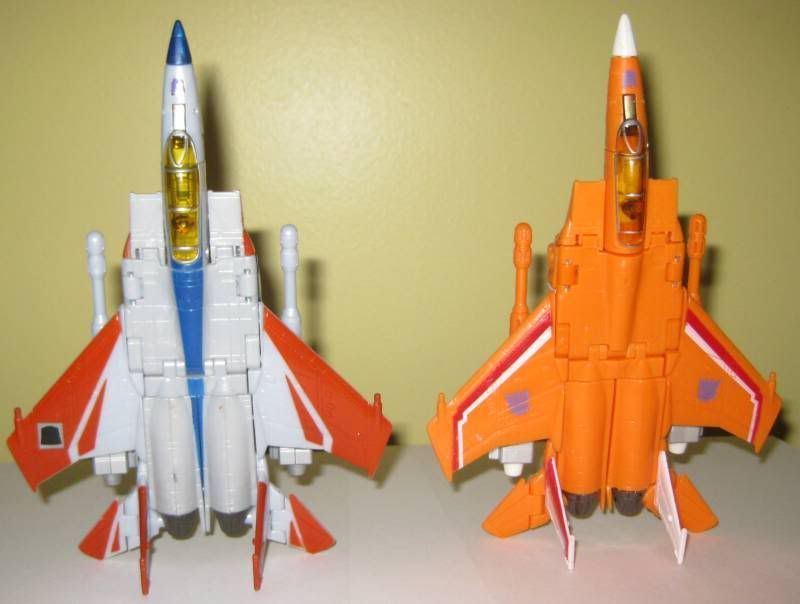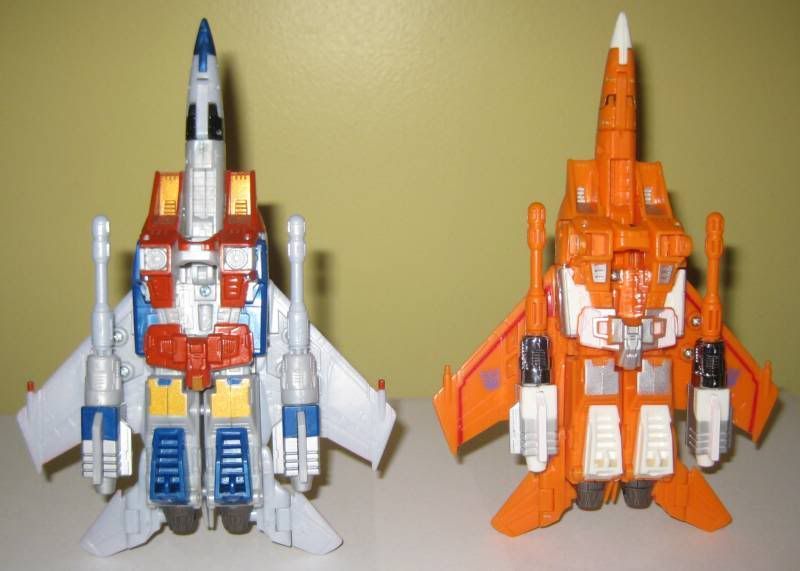 The transformation is the same as the Classic Starscream, it uses a pretty near exact copy of the mold (not one that removes some leg joints, seen on early KOs by other companies). There is some trouble fitting the nosecone into the chest and shutting the chest completely, but it can be done. I'm told many CHMS seekers have this problem. Nothing is horribly loose or flopping, but it's no where as tight as my Classic Starscream, which has started to tighten up with age. The deco of the toy is VERY similar to Henkei Thundercracker. Basically take Henkei Thundercracker and remove the silver chest, change the blue to orange and the black to white, and you have nearly have Sunstorm's deco. Oddly the launcher buttons are made of orange plastic, but painted completely white. Paint is not as sloppy as some CHMS products I've seen, except for the already-mentioned Decepticon symbols on the wings being tilted.
Chrome seems perfect for now. I don't know it if will flake, but I'm told later CHMS toys had better chrome than early ones.
I notice that one of the 4 screws holding in the wings has it's philips head slightly stripped, like the guy putting them together pushed too long or something. Probably only an issue if you plan to remove them, as the screw is fully seated.
Inside his left leg is a copyright Hasbro 2006, while inside the left is a "CHMS1" stamp.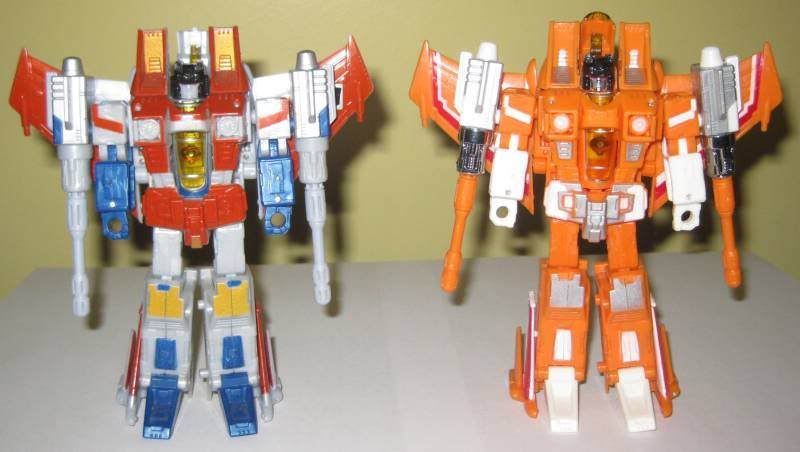 Edited by mignash, 06 January 2012 - 12:00 PM.