One of the last new releases for DOTM and possibly the Movie-verse in general, Leadfoot seems to be senior member of the Wreckers. Since Hasbro's release of this mold is still up in the air, I picked up Takara's release.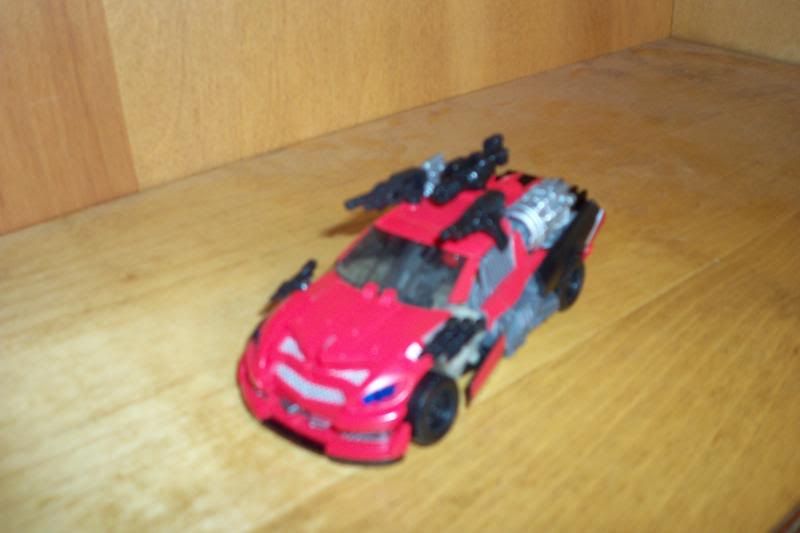 Leadfoot, like his Wrecker pals, is a weaponized NASCAR Impala. The weapons include missiles, gatling guns and a few extra cannons, all of which can be attached to different ports. Unfortunately the international releases of Leadfoot lack the advertising logos that other Wreckers have. I didn't care at first but I have to admit the Vehicle Mode is a little plain. Maybe someone *coughReprolabelscough* can fix that in the future...
After a somewhat innovative transformation (rear wheels become front limbs), Leadfoot's distinctive Robot Mode is complete. Probably the ugliest of the Wreckers because of the "robo-beer gut" that some fans have derided as yet another visual stereotype among the Bayformers. Aside from looking kinda stupid it doesn't interfere with Leadfoots' articulation level or overall play value.
This version of Leadfoot is pretty mobile; he doesn't have a waist or full wrist movement but does have decent articulation in arms, legs and shoulders. The various weapons from Vehicle Mode can all be mounted on Leadfoots' arms in Robot Mode, fully rounding out his arsenal.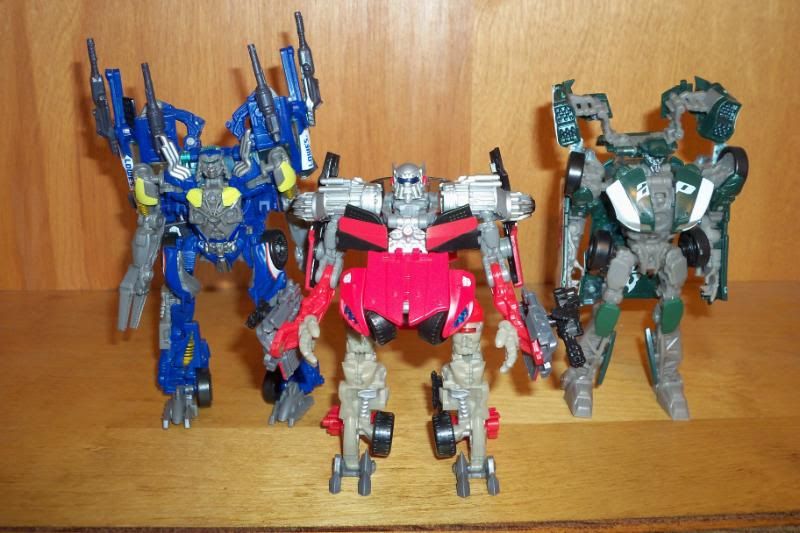 I'm definitely happy with Leadfoot & its great to have the Wreckers together at last, but most fans will probably prefer to wait for the domestic release. Still recommended!