I assure you all, I am not one of those "Mint in Package" collectors. But when I thought I was going to move a few years ago, I packed my collection away and stopped opening anything new I bought due to the uncertainty at the time. That seemed like a good idea, but the move did not go through and I kept collecting anyway so it kind of spiraled into, well, this: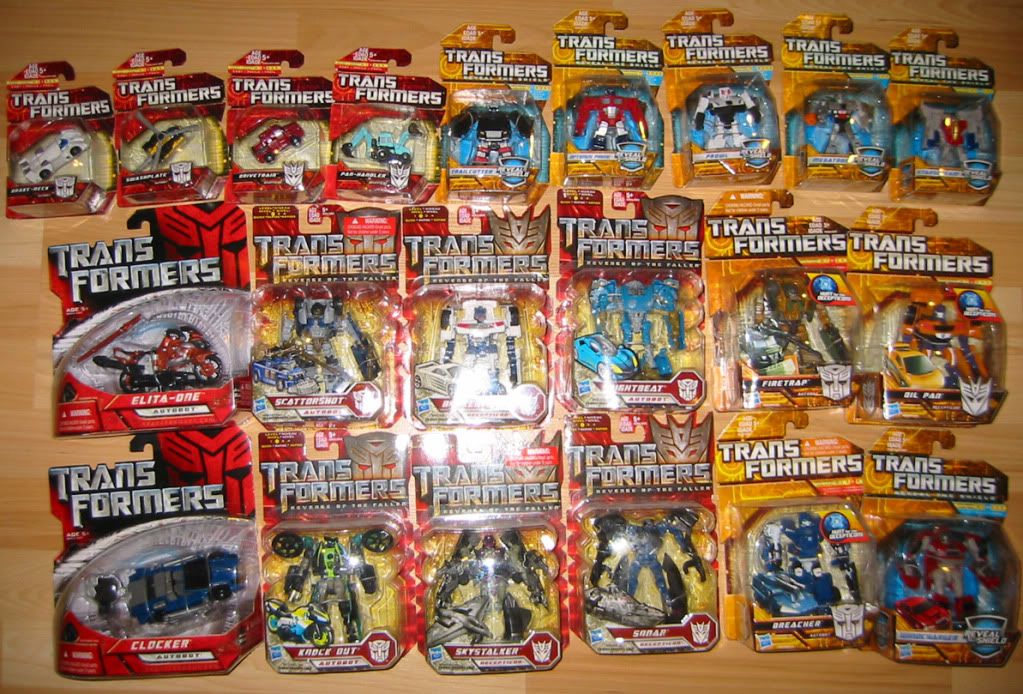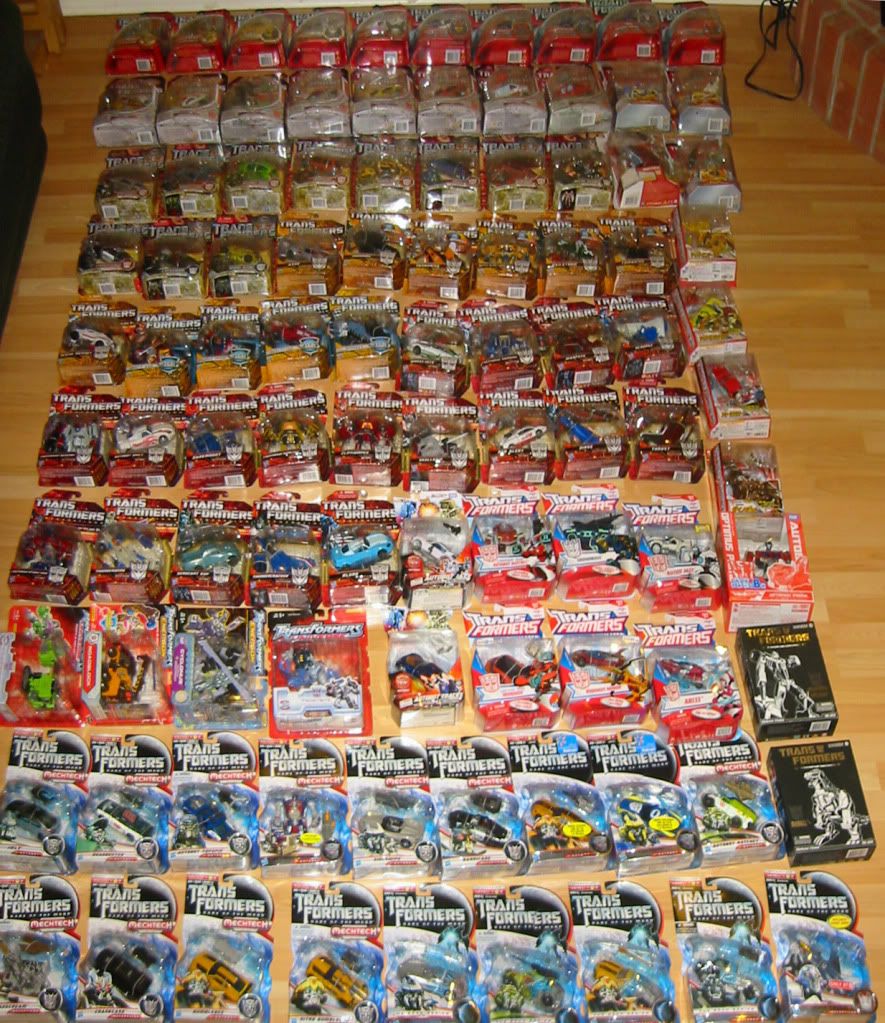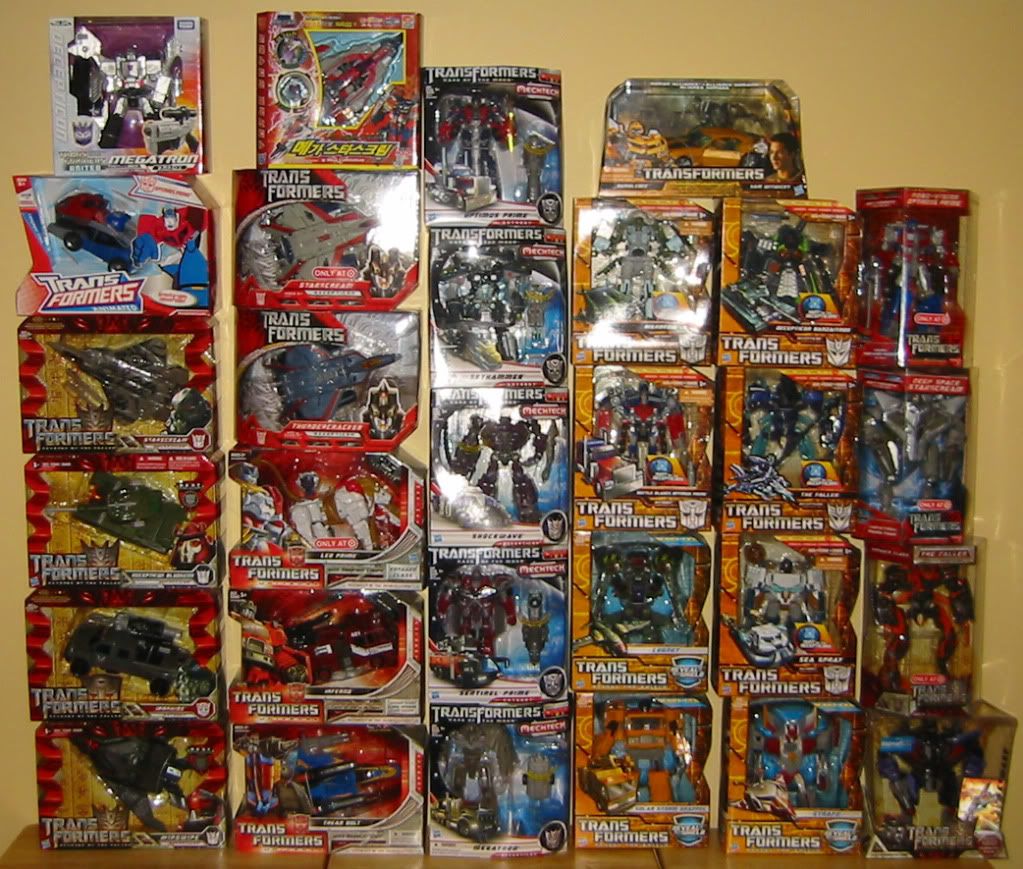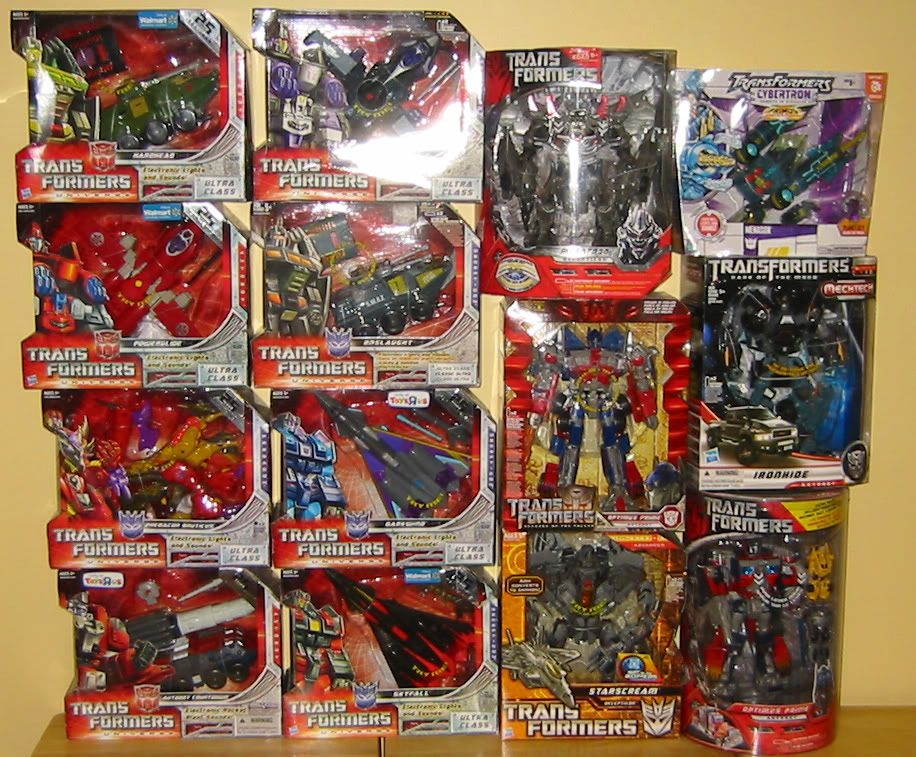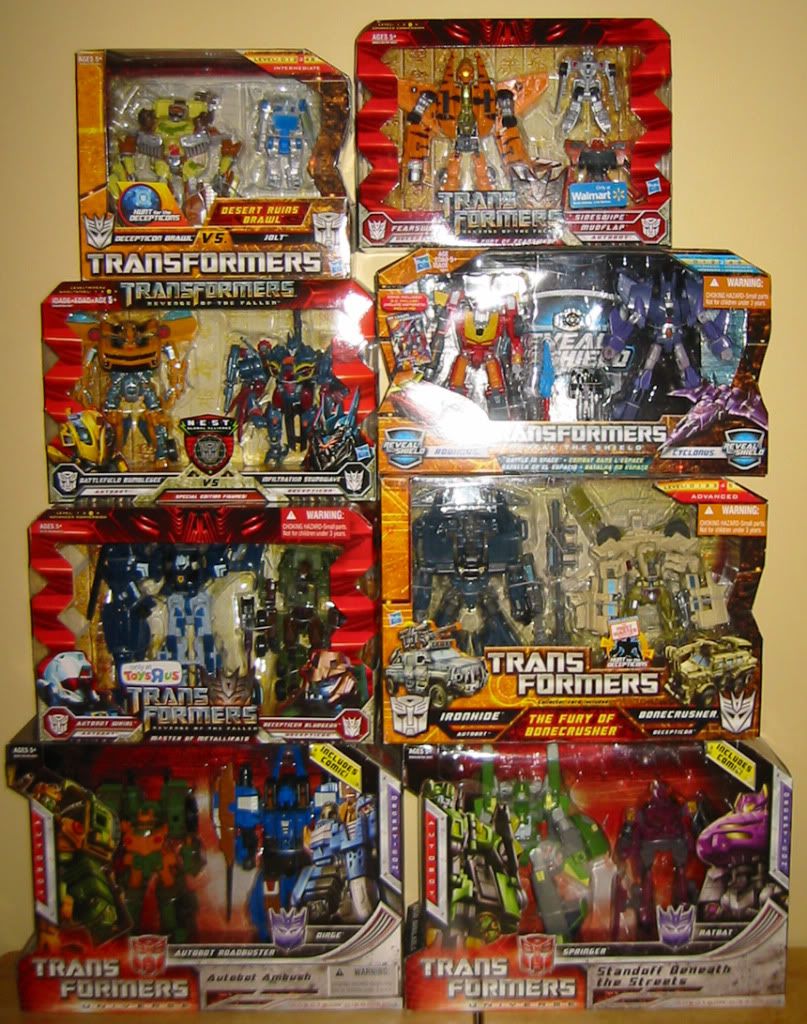 There are things going all the way back to Energon here but these were all acquired within the past 3 years, so I haven't been hoarding them for that long. In fact, much of this is just from the past year or two, and a lot of this was purchased for below retail prices. I have purchased second hand loose toys as well, so it's not like I wanted this to happen.
I'm a little disappointed that it got to this point, as I was always one of those open toy advocates. But I have to say that it's actually been a lot of fun to collect and display these boxed toys. I can't explain why, but I've enjoyed it. Having these on my shelves in my office made for a cool set up when everything I had before was packed up for the move.
Now, as it turns out, I am moving in a few weeks so I will have to open most of this stuff just to save space. I figured it would be cool to take some photos of everything before I dug in. It's going to be like Christmas morning every day for awhile.
So, what should I open first?
Sayonara.