No, this was definitely G1 Mirage in pink-and-lime, tough to mistake that for something else. IIRC I stumbled onto it in some gallery just a few months back while searching for another thing entirely. It caught my eye but I assumed it was old news.
EDIT: Found it! I'm not crazy!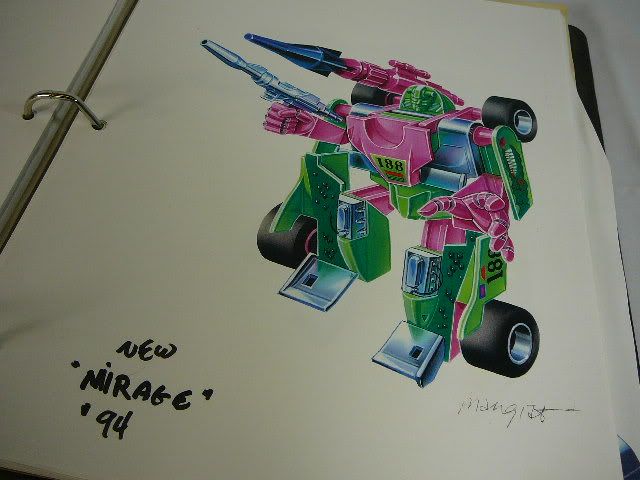 Well, looking at that makes anyone crazy. But you get my meaning. Still not sure where I got that image from, sadly... there might be a chance that the gallery contained a few other things I assumed were known and should have checked on first.
I wonder if you lick him he would taste like Strawberry Kiwi....