Got the idea for Thunderwing from a couple digibashes(at least I think they were) I had seen some time ago using the movie Megatron mold. I like the idea of Thunderwing's size being more comparable to other leader figures in the classics line so I went with the movie voyager Megatron mold instead of the leader.
I resculpted the wings cutting and sanding them down then used modeling putty to finish them. Added the extra knee spikes using black Millput. The chest was cut from the existing chestplate for the mold, sanded down and more putty added smooth it out a little better.
He was then painted using various colors of Krylon Fusion and Testors Model Master paints for the details. Then Reprolabels Decepticon stickers to finish him off.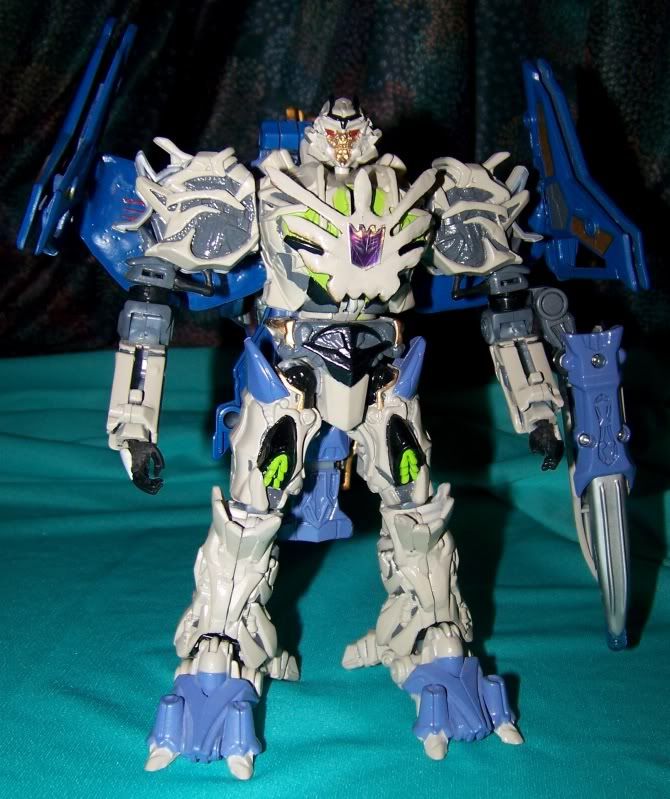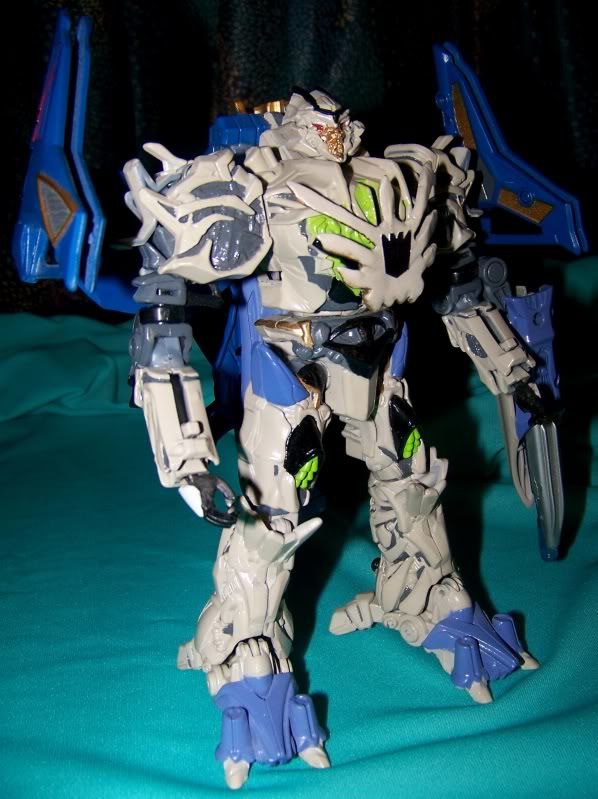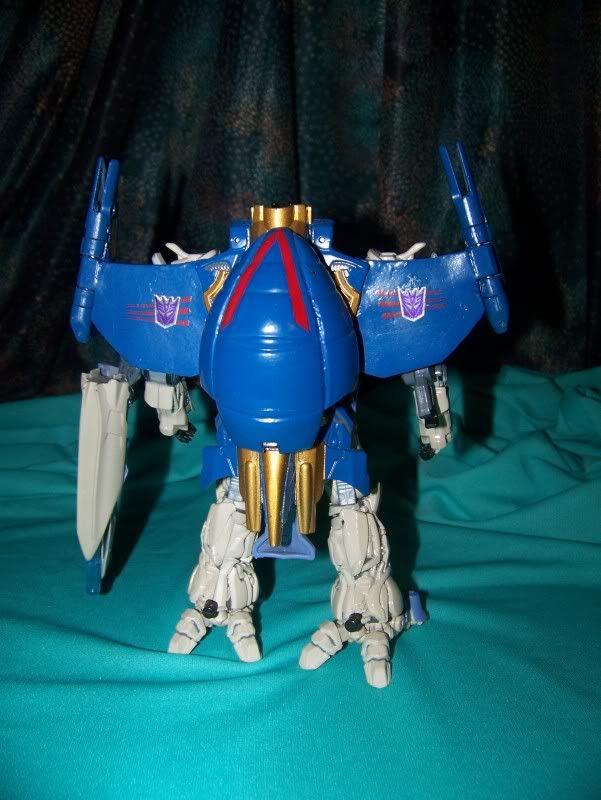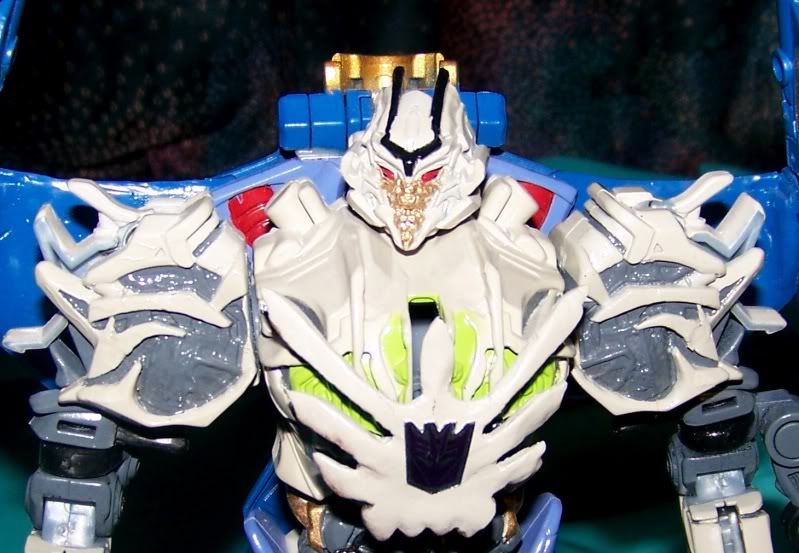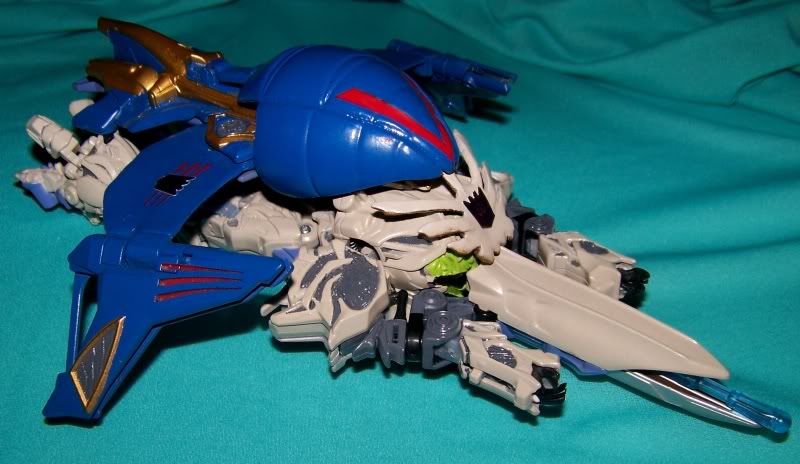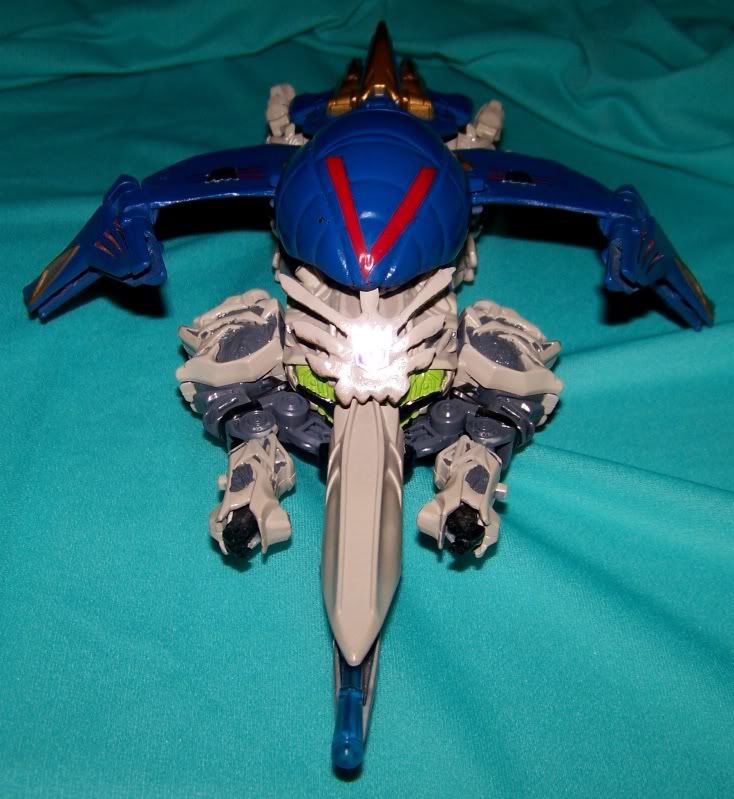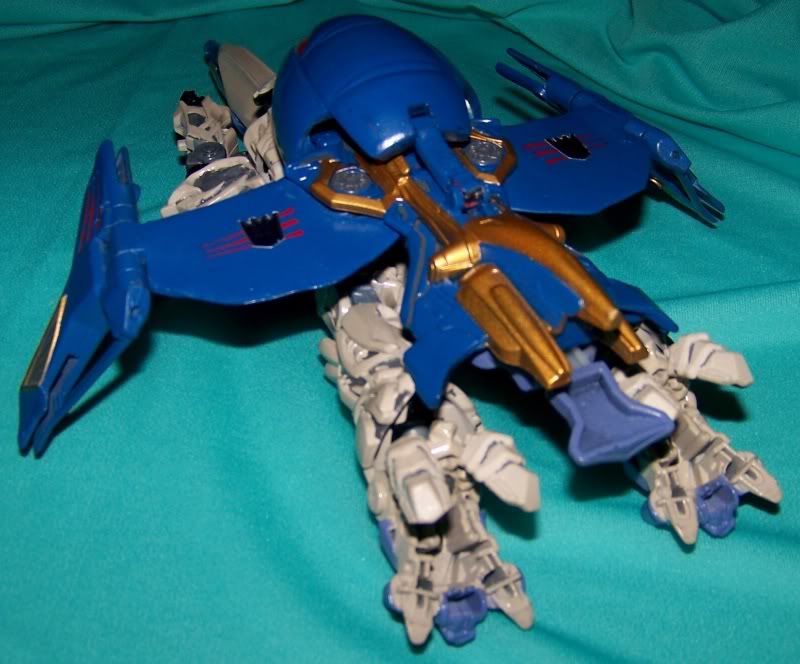 Hes still not quite finished as I need to paint the hands and sand down the inside of the gauntlets so the hands slide back a little farther but overall I'm quite pleased. Also want to go back and rework the red cockpit area so it looks a little more coherent.
Energon cookie to the person who can guess where the hands and cockpit came from.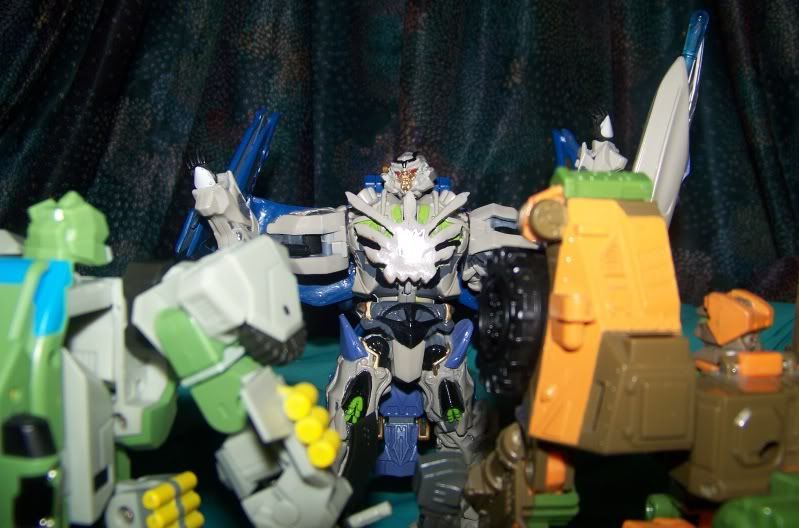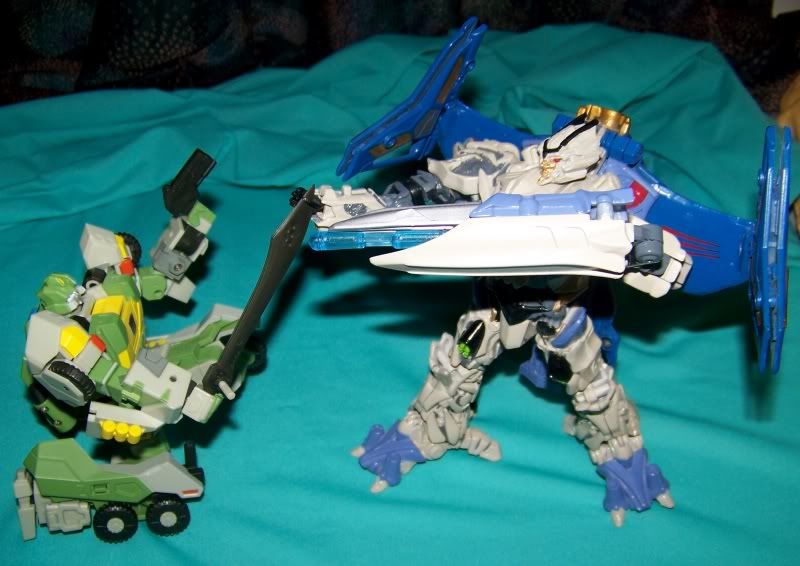 Edited by Prowl, 10 May 2010 - 04:37 PM.