So amidst all this Last Stand of the Wreckers hubbub I was bitten by the kitbashing bug and decided to try my hand at Pyro using E. Inferno and Deluxe Armada Prime's head.
These are the results of my first foray into customising:
Vehicle (no gun) - I tried to emulate the yellow and black stripes of the original toy's vehicle mode
Vehicle (with gun) - I decided to paint his gun gold as a homage to the original toy.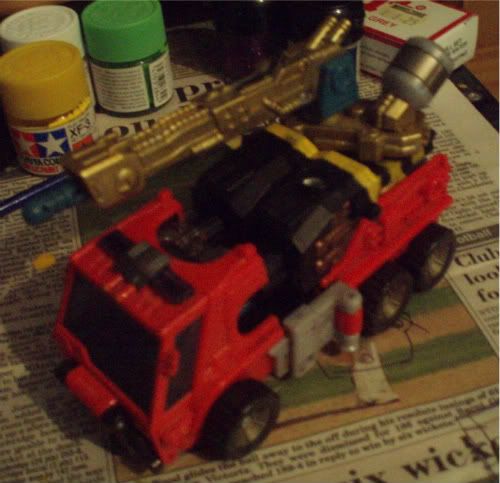 Robot mode (no gun) - it may not be that visible in the photos but I carved a couple slots in Prime's mouthplate to more closely match Pyro's head.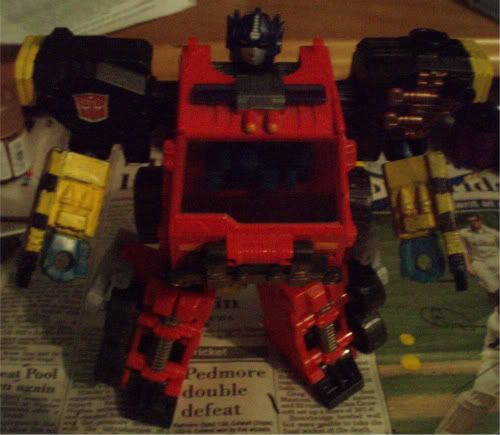 Robot mode (holding gun)
Discuss.