As kind of a joke someone gave me a Transformer coloring book today.
I was pretty surprised to see that it's got a full Cybertronian alphabet in it.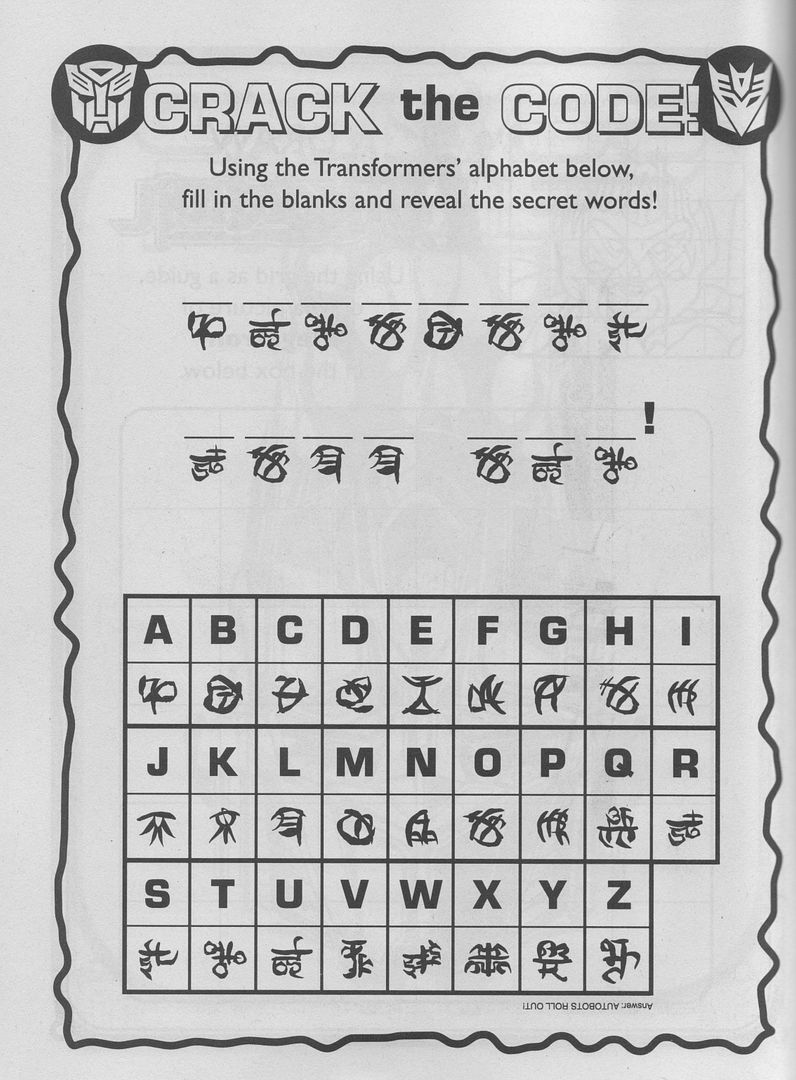 I checked it against the few figures that I had near me that had Cybertronian symbols (Mindwipe, Chromia and Arcee) and it pretty much always worked.
Unfortunately I didn't decipher anything cool though.
Mindwipe has four symbols on his wings. Three of which I was able to read. W,Y and R.
My wife pointed out that the last symbol could be a number.
Unfortunately I don't have a list of those.
On Chromia I found, X, T, R and I.
Arcee only had two symbols, X and T.
It would be really cool if someone who knew how made a font out of these.