Hey Guys! It's taken me ages to join the No. 1 TF Community on the web but I'm finally here!
You might be wondering about the origins of my name (it's a long story...) but I live in Sydney, Australia & TFs have basically taken over my life...
Anyway, I'll give you guys a very brief background on my TF history. Well, back in the late 80's, I can recall this one time when I took 4 micromasters to primary school & only came home with 2 them... then I somehow lost the other 2 aswell... (as you do...). Then in 2001, I wandered into my local Target & stumbled across RiD Prime & proceeded to buy him. Later that afternoon, the box told me I could combine him with UM so I went back the next day & bought RiD UM too...
Well, I tried combining them into Omega Prime, I couldn't do it so then I stashed them away...
A couple of years later, I was in a store & stumbled across some Ener & Cyb figs so I said to myself "Why not?" & I bought them...
Ever since then, my luv of TFs has exploded...
So... here's my humble collection today
Here's some perspective pics of my bedroom (There are bigger TFs under my bed, my sofa & the drawers next to my bed)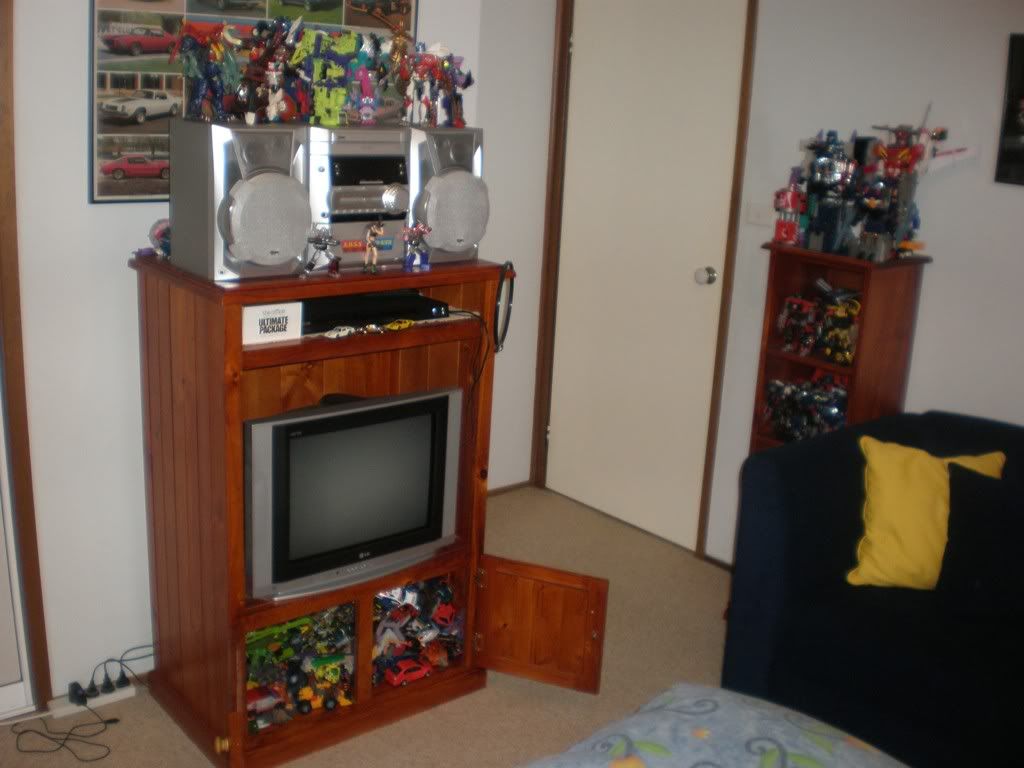 Here's my main TF display & then close-up pics of all the shelves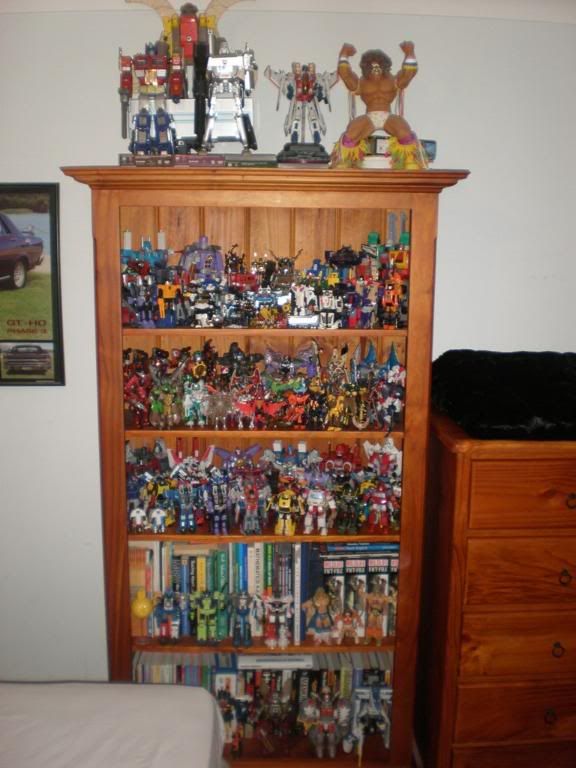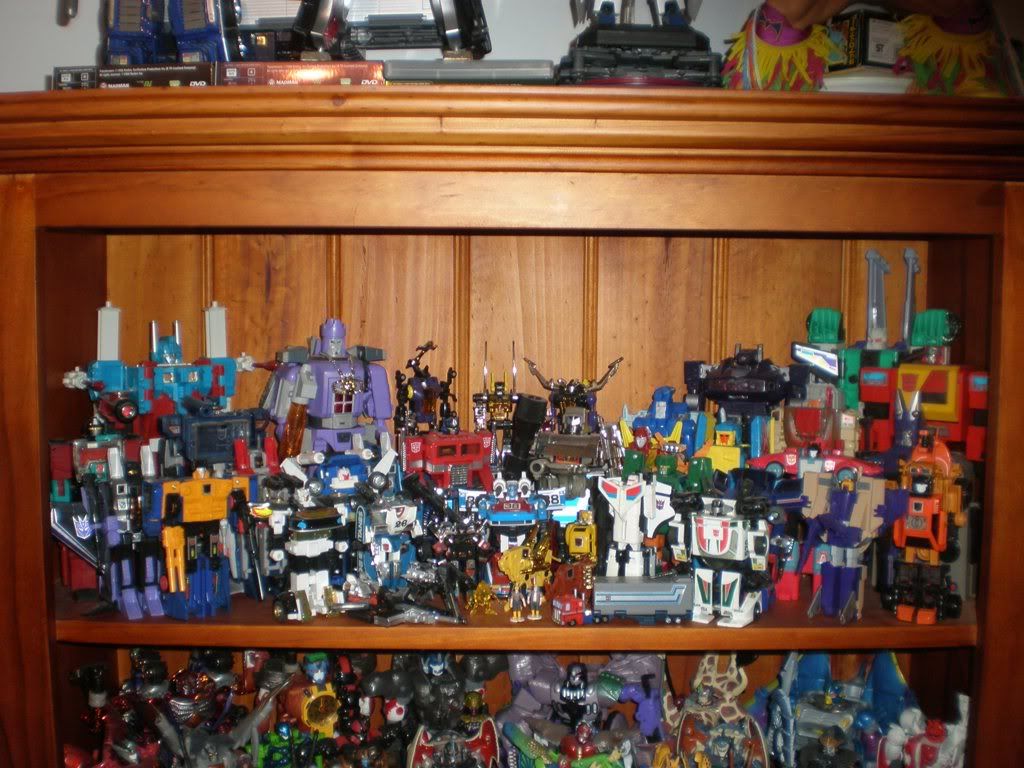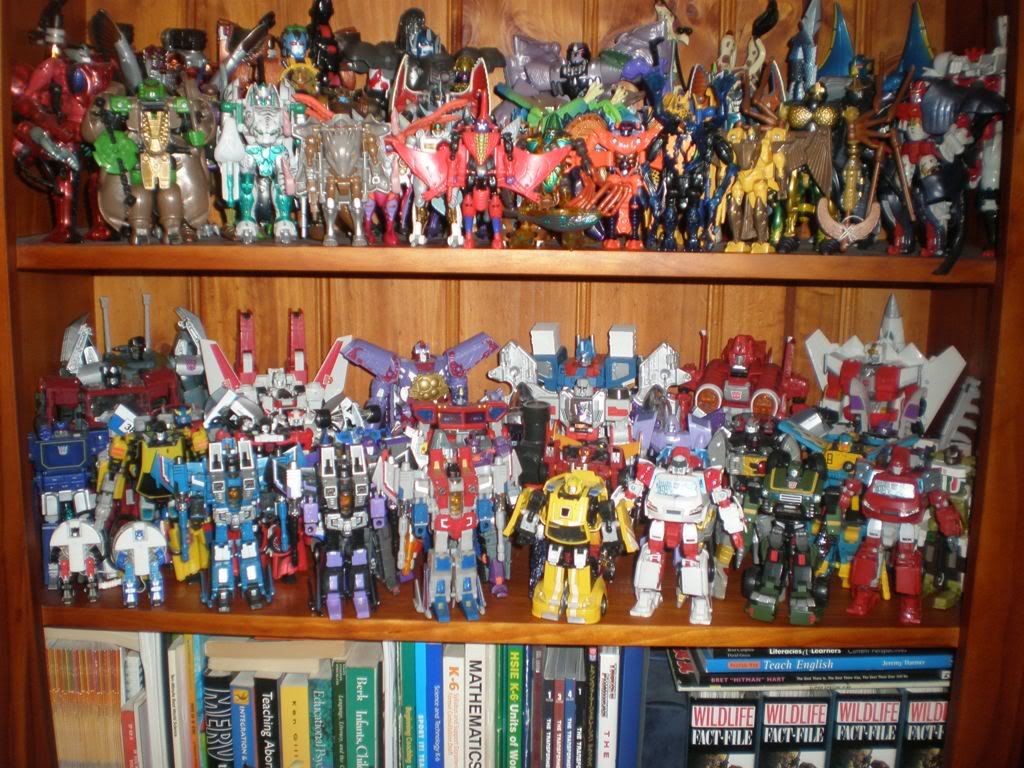 the TV unit & storage space underneath...
& my other main display (of which you can see Titaniums stashed on the lower shelf)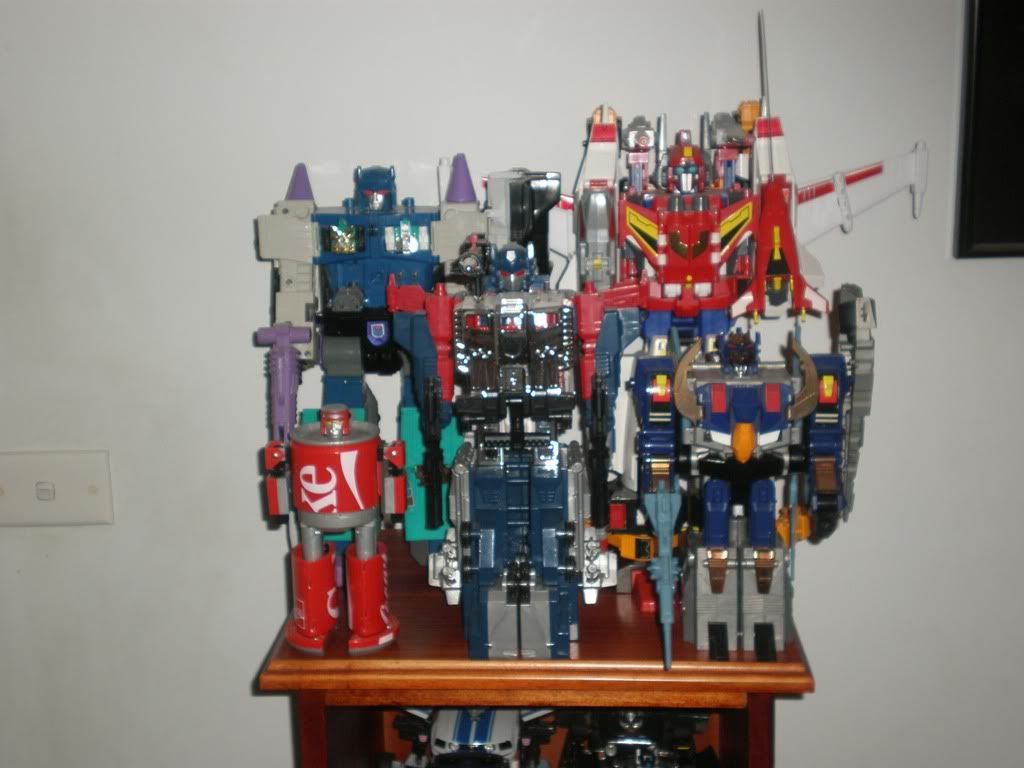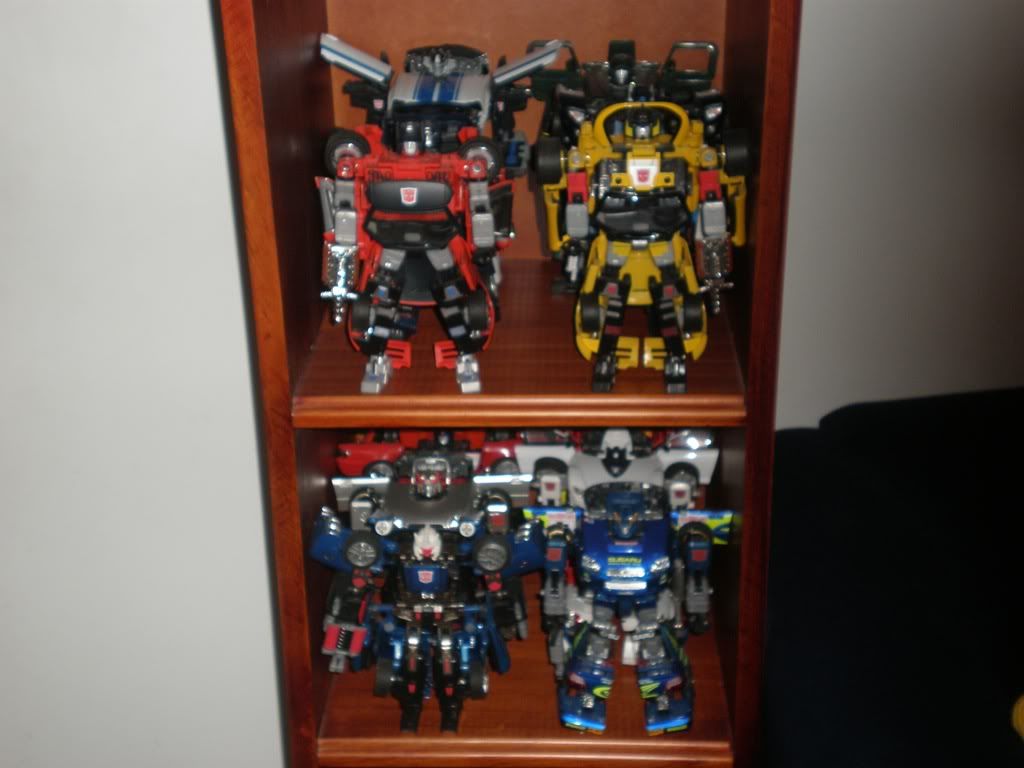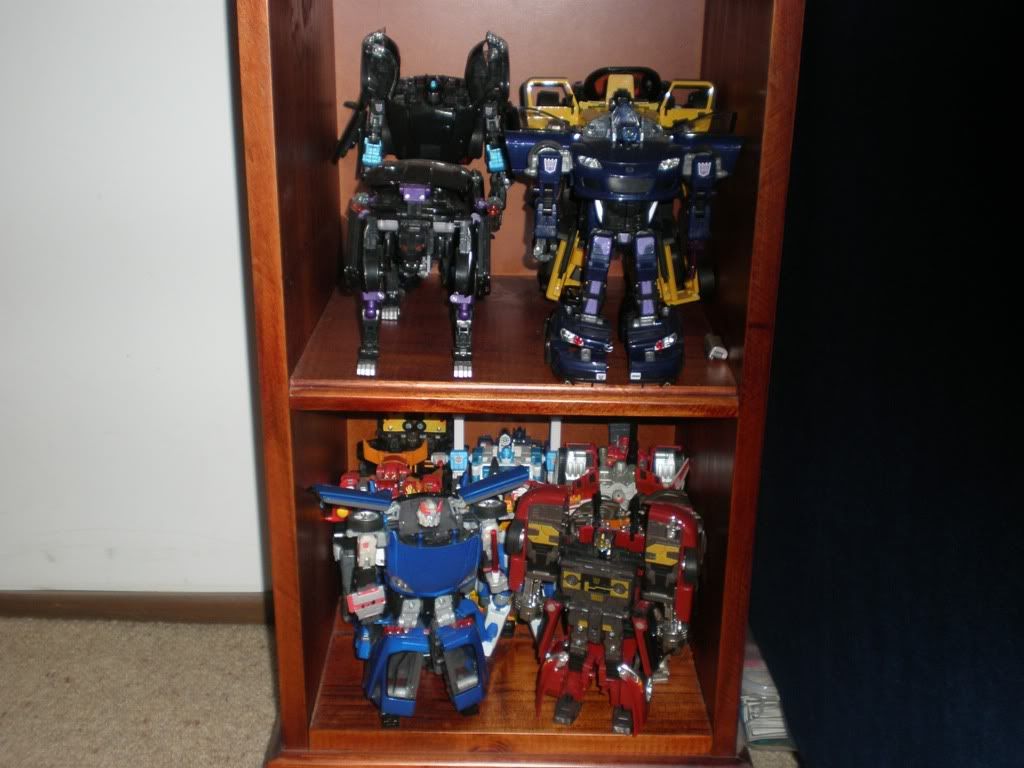 I've got pics of the remainder of my humble collection of 410 at my
Flickr Account
Oh & I'm also on the lookout for a complete & in good-nick Liokaiser & Dai Atlas to complete my Late Japanese G1s so if anyone has either & is looking to sell, please email me & I'll be more than willing to give you good money for them