I made this custom for the "In Honor of Vector" contest over TFW2005. It's made from a RID Optimus Prime. Ladder was replaced by Cyb Defense Red Alert's rocket to make the vehicle mode a rocket transporter/carrier. Color scheme for Magnus is based on Vector's Alt Magnus custom. Ultra Magnus is of course based on G1 colors. I also modded the chest to make it look more Ultra Magnus and replaced the head with a Hydrospanned (and modded) Energon Superion head. Oh, you may notice some of the pics of UM lacks the yellow highlights. I added the yellow after I took the initial pics.
Edit: Saw a base mode for the RID OP on TFU so I played around with it and came up with base/rocket launch pad mode. Pics below.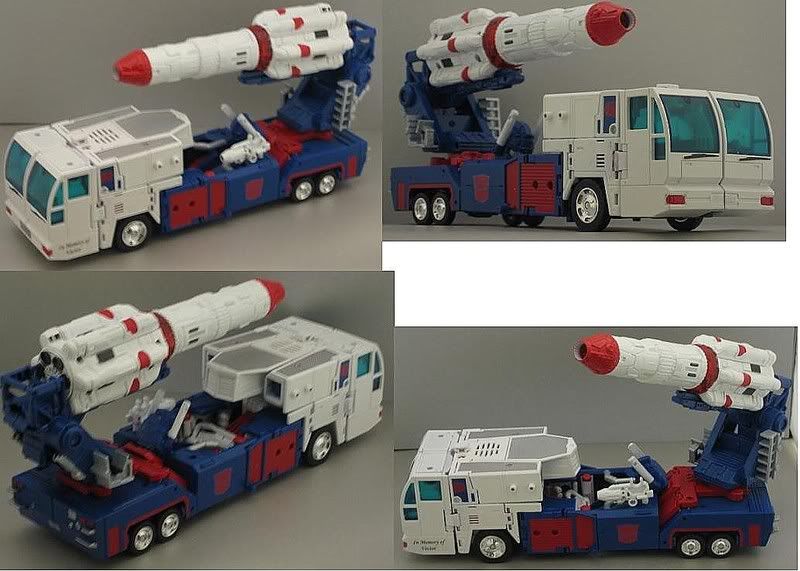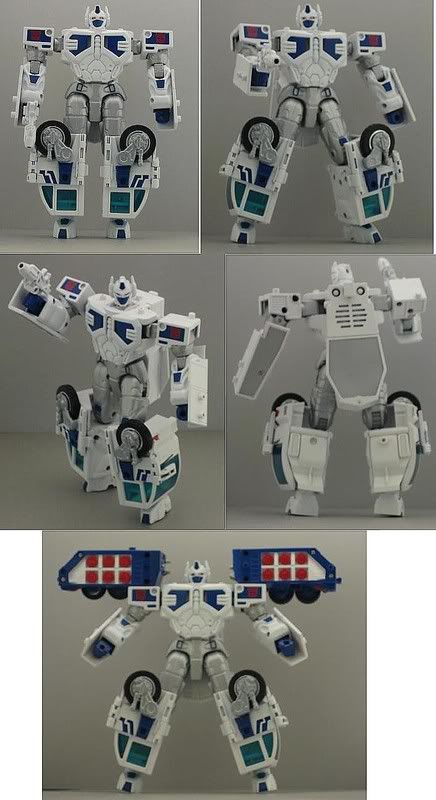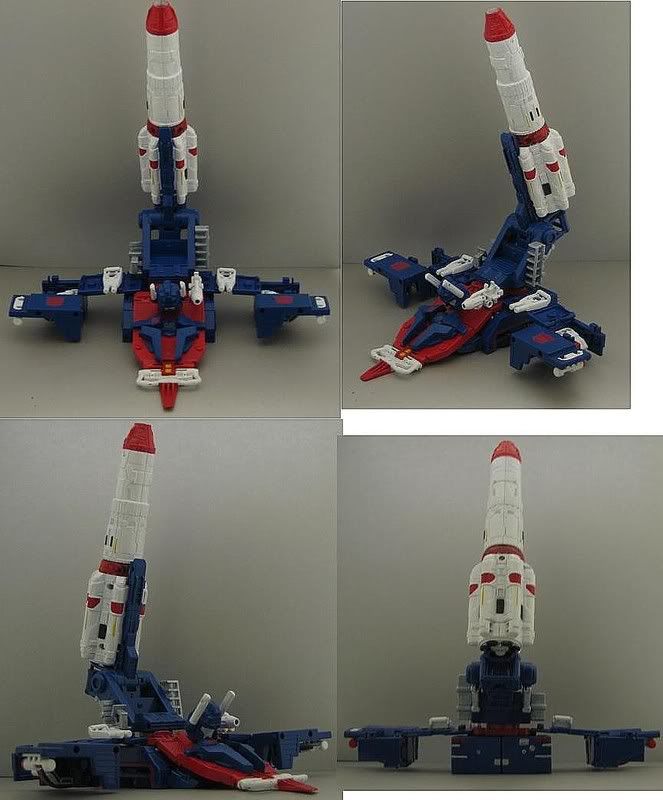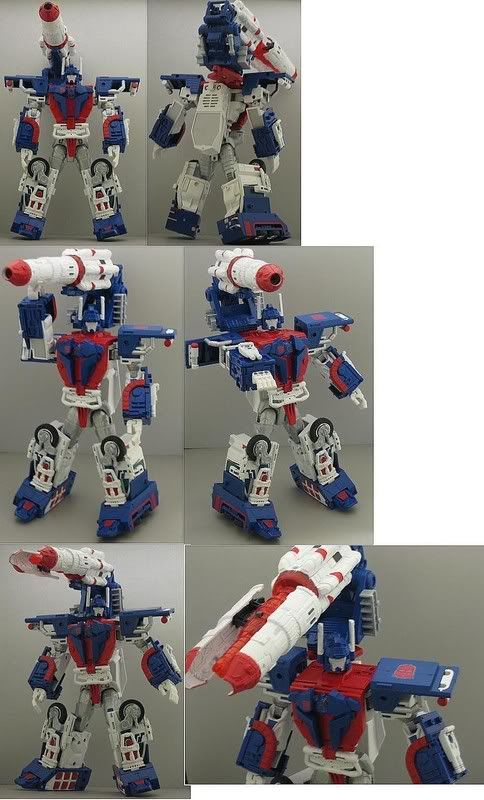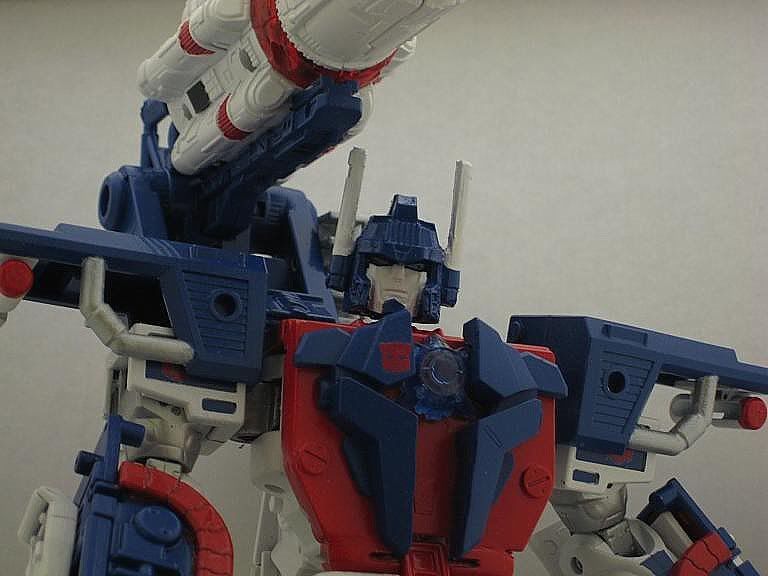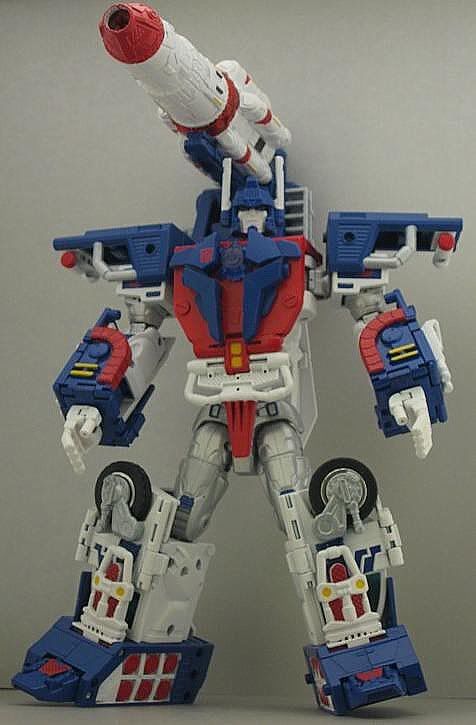 Edited by **VPrime**, 24 February 2008 - 10:40 PM.