I wanted to make a base bot to go with my Fort Max. So here is my custom Trypticon. I went with the toon black as the main color.
First is base mode: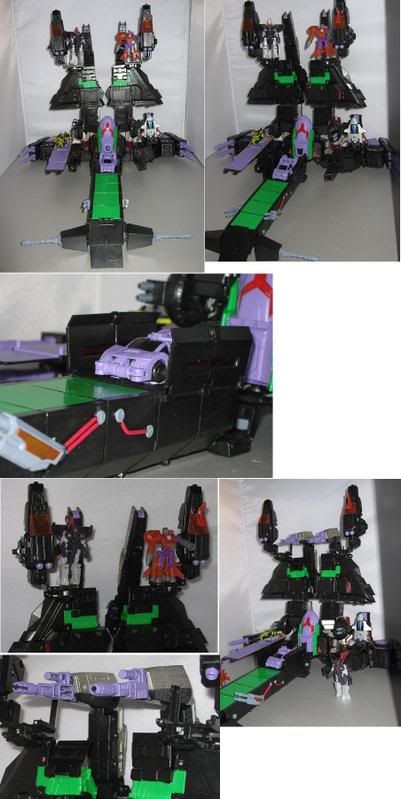 rocket/shuttle launching pad: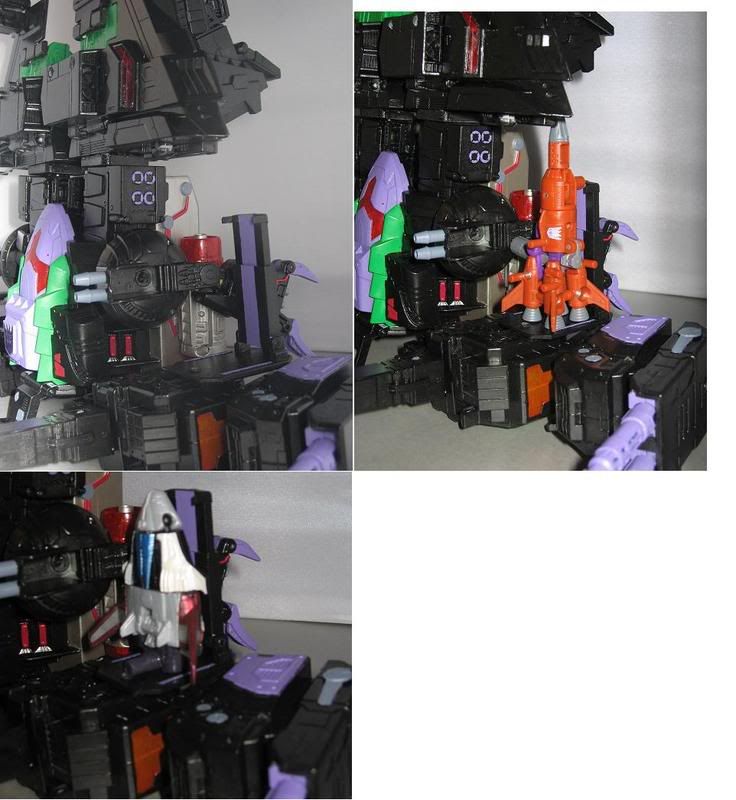 airstrip/runway: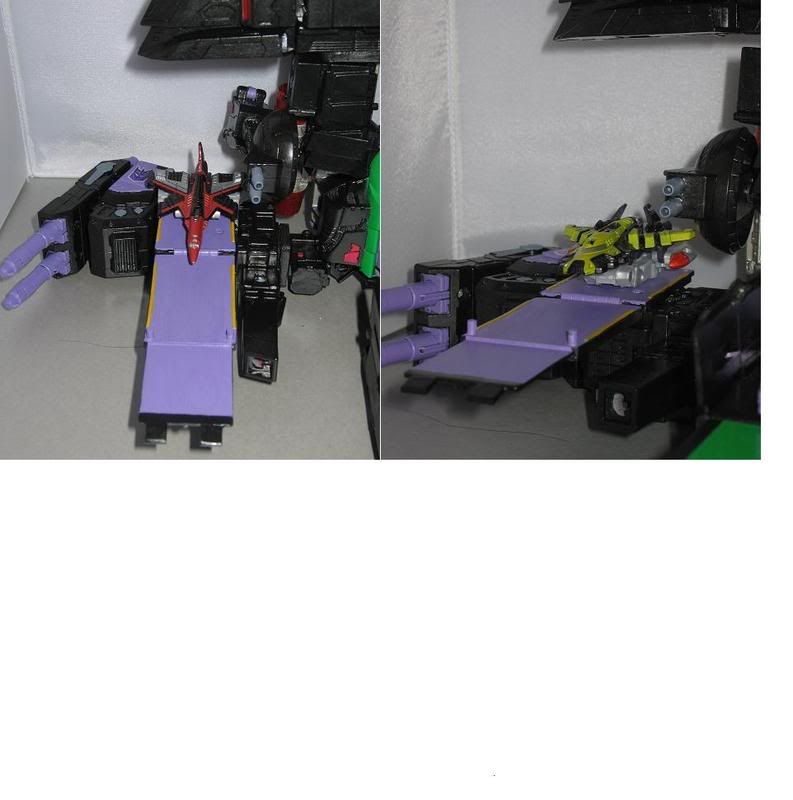 Full Tilt:

Assault Vehicle mode ("Battlecruiser operational". Starcraft anyone?):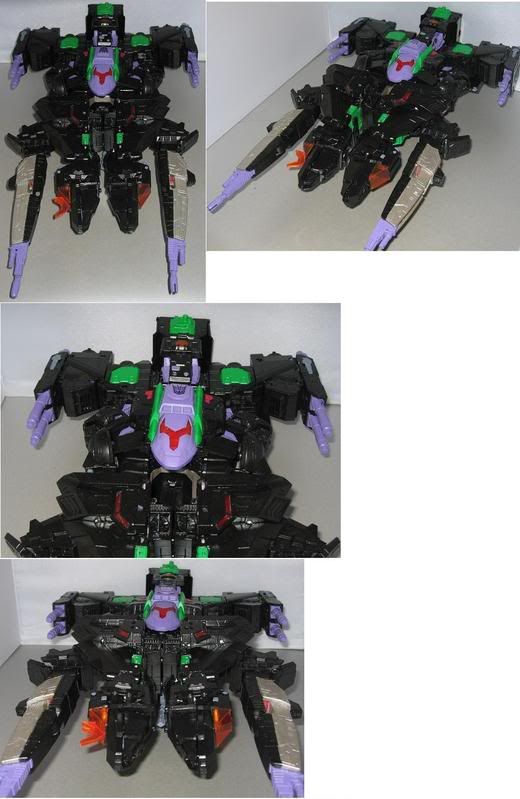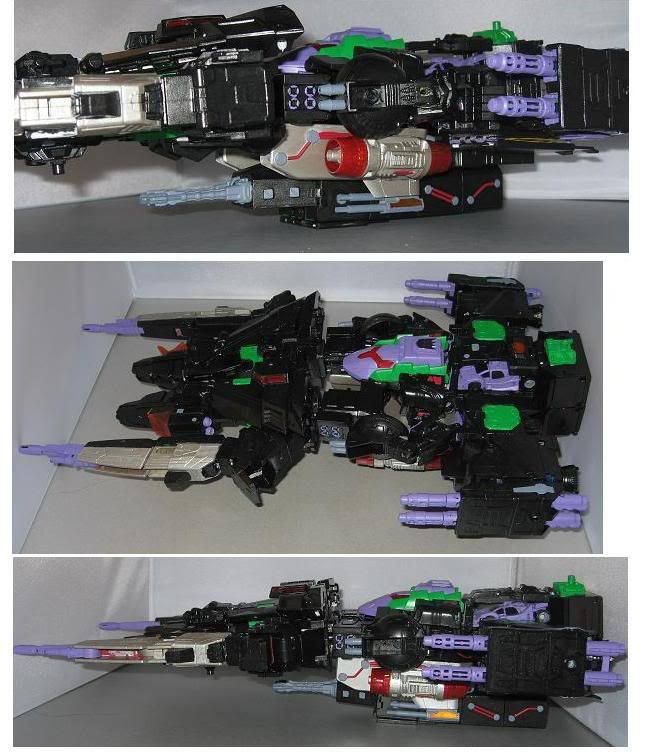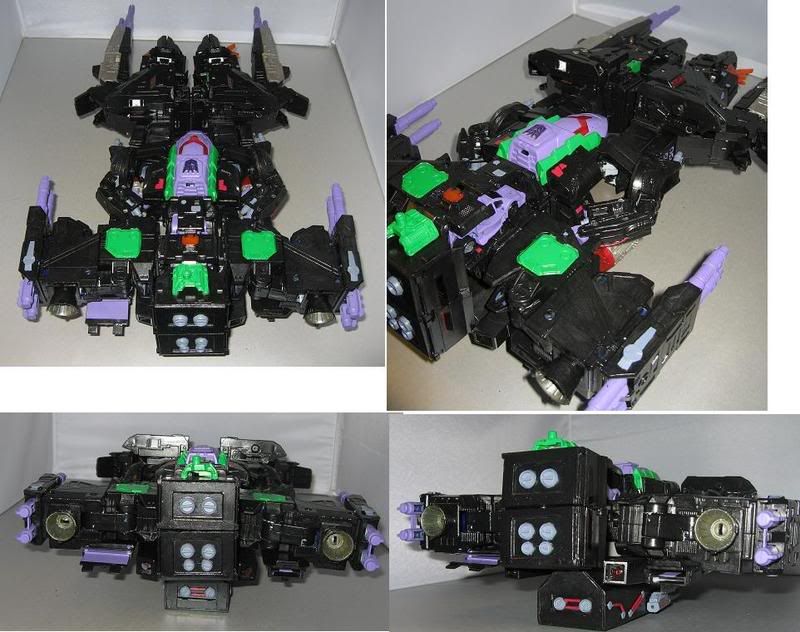 Full Tilt can be stored as shown or can transform to gun mode and placed in the minicon port (as if Trypticon needed more guns):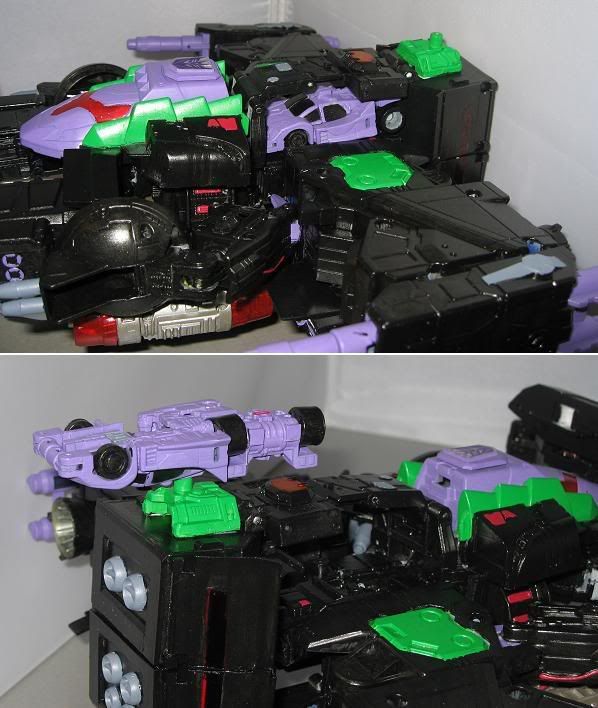 Beast mode (yes, I know he's not a T-Rex but he is a beast. And since he has 2 heads I made the other one have horns like Gigastorm):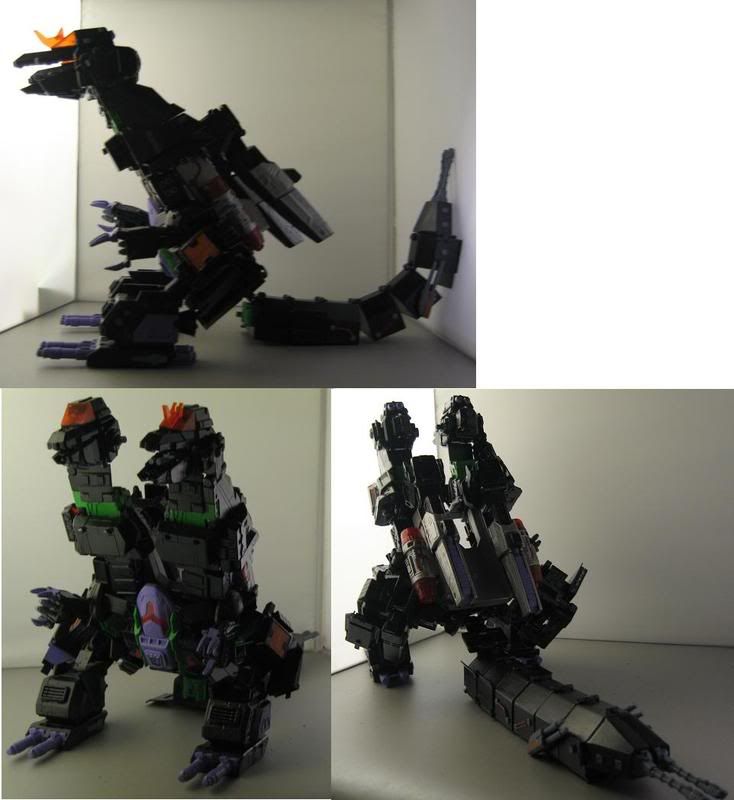 Back cannons, mouth guns, and hidden hand guns: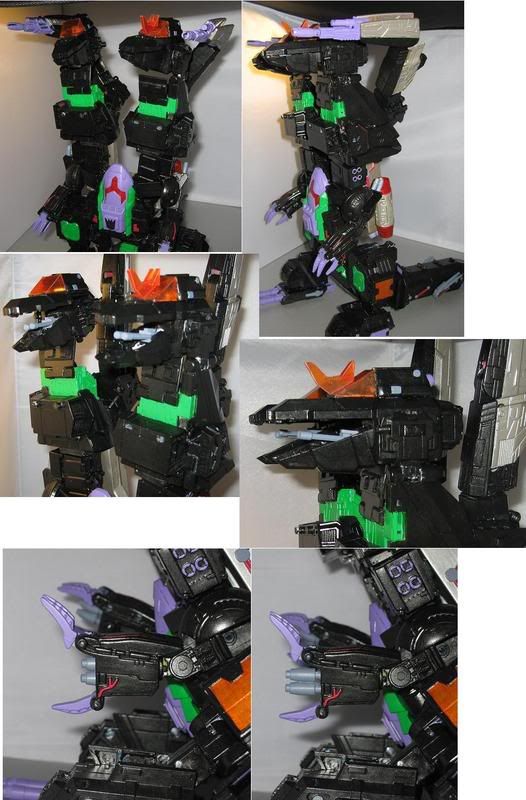 Here he is next to my dusty Fort Max custom. As you can see he is as big as Fort Max: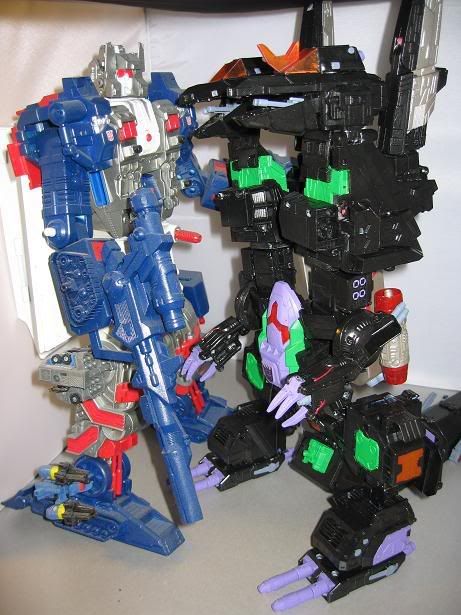 Here are some pics showing that each head can move forward independent of each other (joints at bottom of neck as well as top of neck):

Lights!!!:
Movie showcasing the flasthing lights: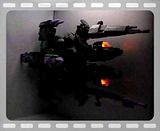 Edited by Viagra Prime, 04 January 2008 - 11:09 PM.