OK, so I finally got the pictures loaded on here so you dont have to link to Photobucket anymore and I think it looks alot better. Still missing a few things but they are listed at the bottom. And before anybody reads on, yes, I stole the fish tank idea from DJ Soundwave and its a GREAT idea! Keeps the dust out, you can put lights on the boards so now you have a lighted display case. Just have to dig out a lil notch in the back of the board deep enough for the coard to run out so your cases do not lean forward. Also..if anybody has an idea of a way to run something to stabalize the cases better Im all ears. One of my biggest fears with it is that its going to fall forward and shatter everywhere.
main TF display
G1 Trash can
G1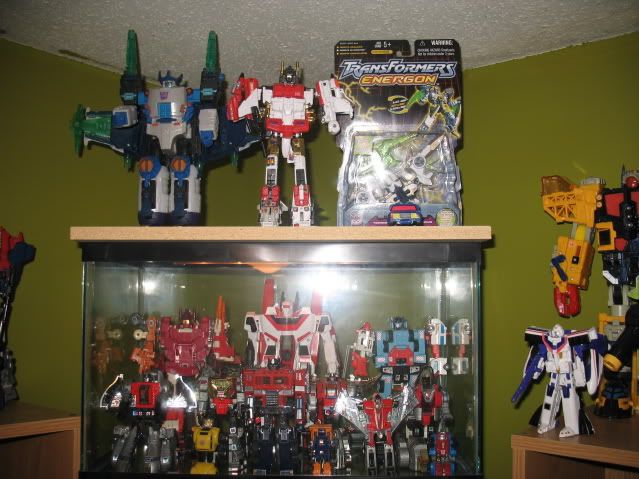 G1 pt 2
G1 pt 3
*edit* got the pictures to work, rest at bottom.
Edited by Darth_Prime, 02 December 2007 - 12:38 PM.