I figured I'd start posting chunks of my collection just for jives and giggles.
To start I'll share my pride and joy... the Jazzes!!!
UPDATE: I added Final Battle Jazz as well as the IDW cover art book with his mug on it.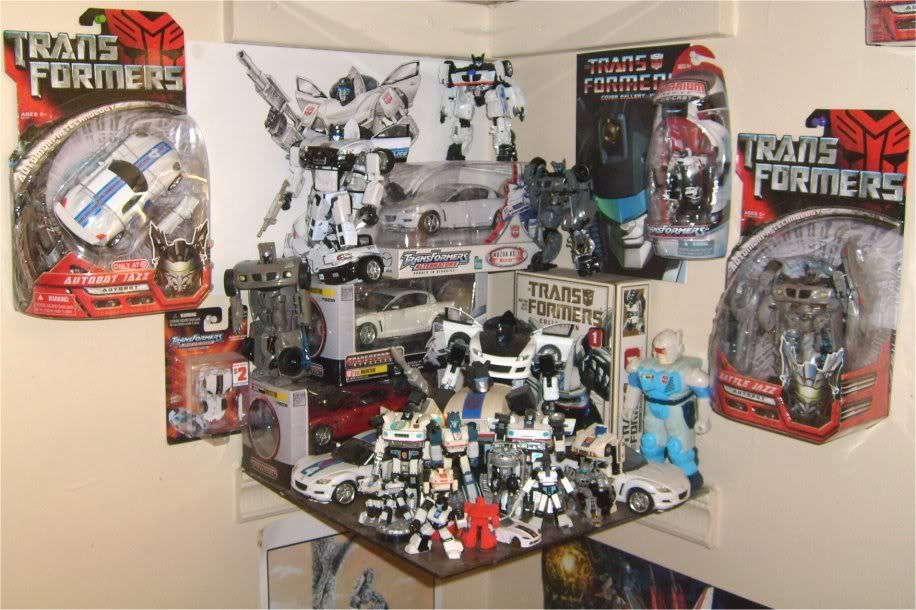 Edited by Cheetimus Primal, 04 September 2007 - 05:14 PM.