I updated my display quite a bit from last time, and took some more pictures! Not much talking, so here's my stuff!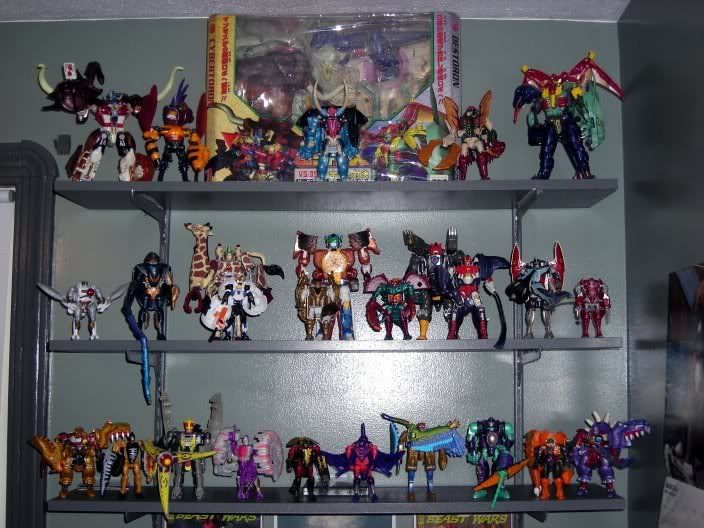 My full and complete (minus any exclusives) Beast Wars NEO collection! Very proud of these... my all-time favourite TF toy series.

A bit of a closer look at the top shelf featuring the Blendtrons, Big Convoy, Magmatron, and my MISB VS. set.

Cybertorons/Maximals.

Destorons/Predacons.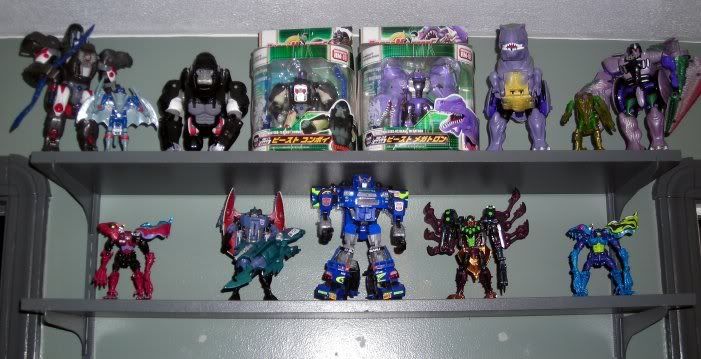 My Primals, Megatrons, and some other misc. That's about it for my TFs, anymore. I have more, yes, but they are in bins waiting to be sorted for sale...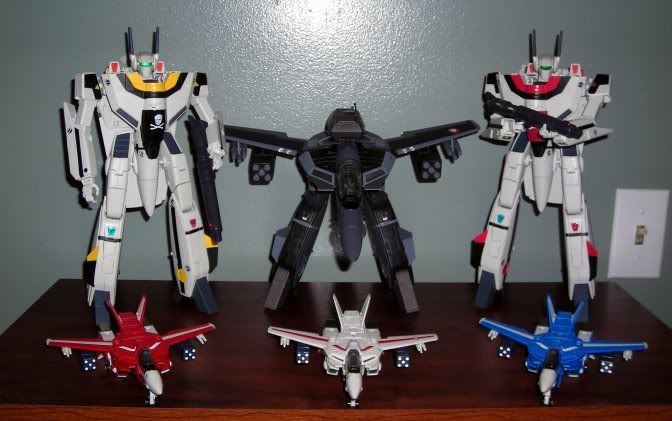 My new addiction! Very expensive one... In the back row I have VF-1S Roy Focker, VF-1J Stealth, and VF-1S Hikaru Ichijo, all Yamato 1/48 scale. In front, the little guys, VF-1J Miria, Hikaru and Max. Those three are the second series of Toynami 1/100s.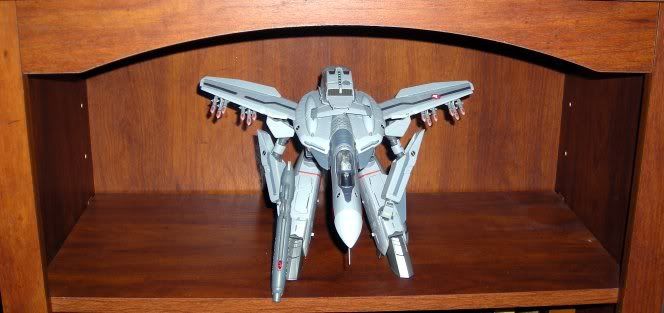 And all alone, by himself waiting for more playmates, is teh 1/60 scale VF-0A... broken shoulder and all. (Come on, release the replacement parts already!)
Well, that's about it for now... like I said, I have more but they aren't on display.
Edited by Boo, 04 April 2007 - 02:31 PM.