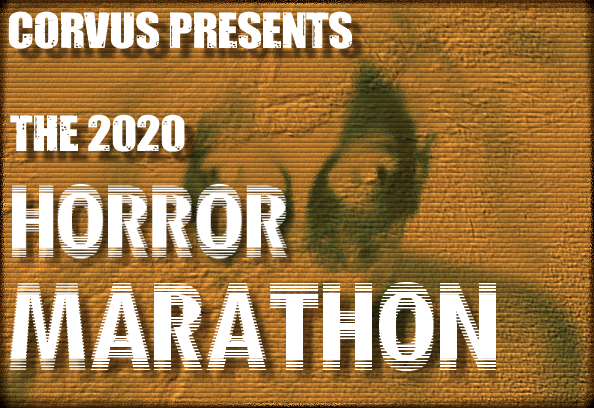 So, doing something different this year with my annual Horror-Marathon, and that's covering it here. I'll be starting my marathon with a week-long pre-show on August the 25th. 
This is the fifth year that I've done this, and generally I just post about it on Facebook. I'll be doing that this year too, although I'm paring back the FB coverage this time out because, well, screw Facebook. While I'll post notifications about what and when I'm watching on FB, my reviews will no longer be posted there. Instead, the reviews will be posted on my blog, and right here. 
In the lead-up to this year's marathon, I'll go ahead and start sharing some of my review-comments from the past couple of years. If this thread goes over well, I'll keep splitting coverage. Tomorrow (HAH! Later today) I'll go ahead and list the films that are on the pre-show lineup.
Basically, watch this space.