Who can wait until October for a Monstrous Miniseries? Not me! Enjoy a week of creepy critters!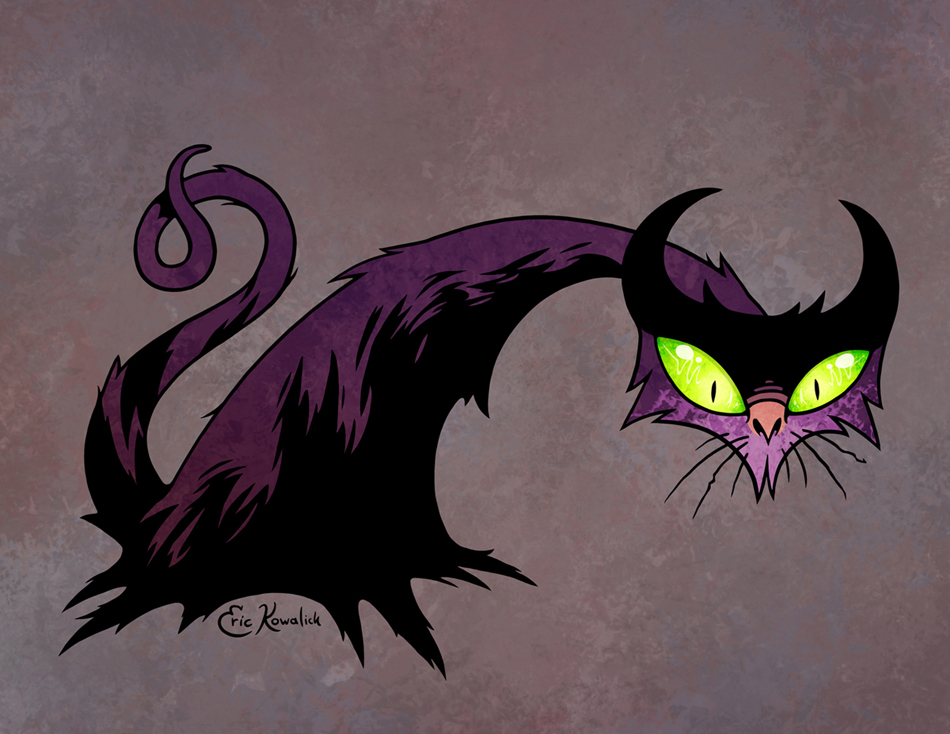 As a witch's familiar, the black cat is a vessel for raw magic, an encyclopedia for spells, and a real good mouser. For protection (of all that magic, that is) the fell feline has been granted 9 Lives, on top of its natural ability to cheat death.

The cursed kitty has learned a way to replenish lost lives by sucking the breath out of a sleeping baby. As these can be hard to come by (much less without a protective mother), the miserable moggy takes a life every chance it gets instead of waiting for when it's nearly out, though mercifully the terrible tabby cannot exceed 9 at any given time.