Well-known member
Citizen
Previously, on My Little Pony...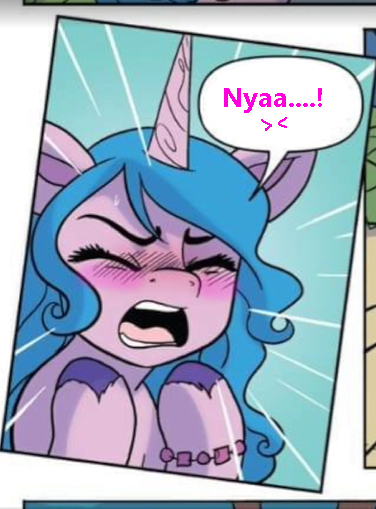 (Gorgeous, Delicious, Deculture....!)
And NOW FOR....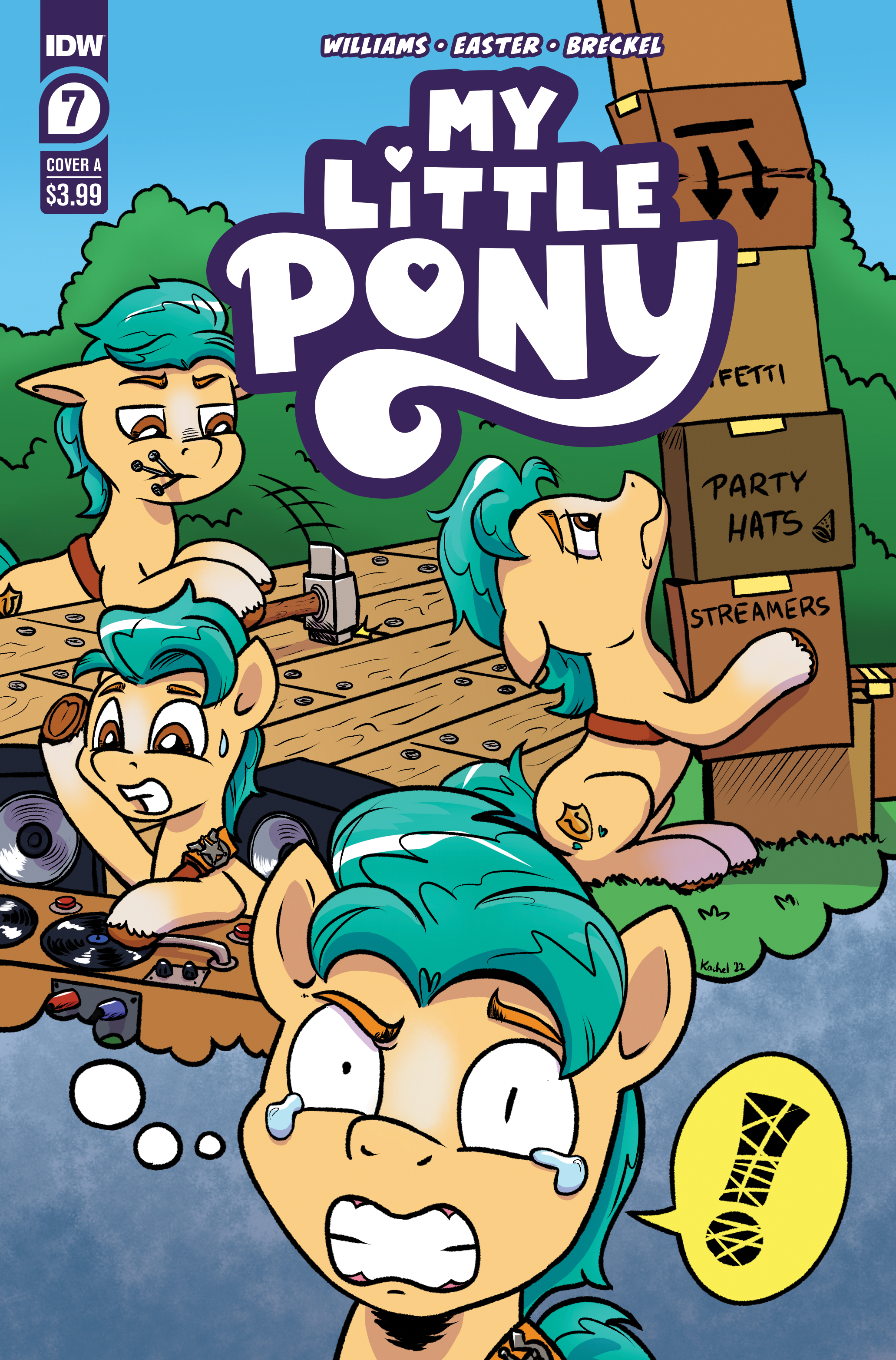 *SIGH* Yeah, another side story.
This was....honestly, probably the dullest issue of G5 we've gotten so far. I wouldn't go so far to call it "terrible" or anything. But, I don't think there's anything all that interesting going on here. If you removed the word balloons and replaced them with text this would feel like a children's storybook...and not in a charmingly nostalgic way like "Rainbow Dash's Very Bad Day" (FIM #41). Just in a simplified, uneventful way. There's barely any conflict, the characters feel a little more wooden...and the artist is the same one from issue #3 (the one where Zipp is trying to find Cloudpuff), and Robin Easter doesn't seem to use page space very well, making the panels just a *little* too large. It feels like a *slight* upgrade from one of those "I Can Read" books.
Maybe I'm being a bit harsh but...if you want to skip some of the "weaker" issues, this might be one to think about skipping.
Some spoilers:
Two out of three of these covers are liars. This issue has ZERO bunnies in it. FALSE ADVERTISING! And it's a shame, because the cover with Discord is actually one of my favorite covers in the G5 comics so far. It's so moody and atmospheric and sad. It's REALLY good.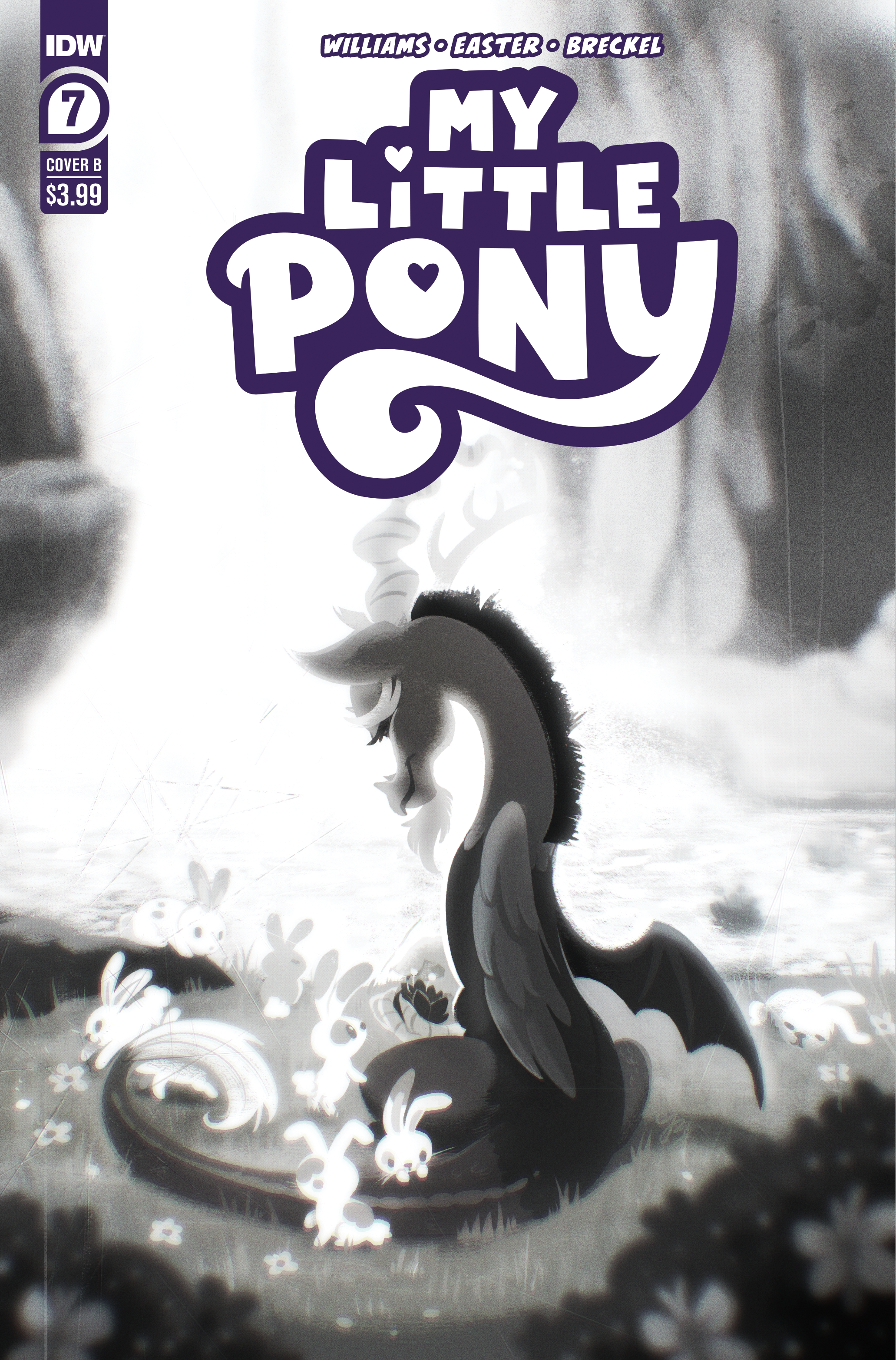 Htich is going to DJ at a Harvest Festival....okay. I mean, I guess he did that...once or twice in the various shows. Maybe during Sunny's birthday in Tell Your Tale? I guess I don't think about that being a thing for him.
This one panel where Sunny is asking Hitch for a favor is kind of cute. Such big eyes. She's done this before.

Hitch has to set up for his DJ night but everyone keeps asking him for favors...that's it...that's the plot. It's fine, but it doesn't go far enough to be funny, so it just feels like we're following Hitch picking up groceries or something. It's just pretty uneventful.
"Quick! Put in a reference to Discord in this issue!" Yeah, the "connection" to the larger story felt pretty last minute.
You know a game called "Unicorn Toss" had me imagining something VERY different. How fun would it have been to have unicorns toss other ponies into baskets?
Sprout shows up! Apparently, still at his old deputy job. That really doesn't work for the timeline, but...oh well *shrugs*. The writer seems to be treating him like a "Grumpy Bear" type.
Pipp just...abandons her camera guy in the corn maze. We never see him get out. He's probably still in there...
"Both of you princesses are so strong" How heavy are the ponies you lift? (....That's a reference to the manga "How Heavy are the Dumbells You Lift?" I don't think anyone would have gotten that joke....I know, I over-explain THIS joke, but not the Macross Frontier one. Go figure.)
Zipp set up a obstacle course, because OF COURSE she did. This is her hobby. She spends her days coming up with new and greater challenges. She REALLY wants to start Equestrian Ninja Warrior.
We do get a reference to Grandma Figgy from the Winter Wishdays Special in a signpost. So that's kind of neat. Hasbro IS telling the comics team stuff. IDW is still being kept in the loop.
Hitch, I think vomiting in a bush counts as public indecency. You really should write yourself a ticket for that later. And one for speeding. Hitch breaks a lot of laws this issue.
AWWW....All the girls set up his booth for him in secret, since he did a bunch of favors for them! That's actually really sweet. I like that.
Hitch's "Thunderlane" DJ mask is horrifying, though.
And a dance ending! ...With a pink version of Posey? Okay, either Posey's trying out a new look...or more likely with Posey's luck she got a entire cooler full of fruit punch spilled all over her. Posey either has a sister or her rage is justified count: 1-ish.
So...yeah, it's not the worst thing ever or anything. But, I'm still saying this is the weakest issue of G5 so far. There's slice of life...and then there's stories where nothing interesting happens. Nothing of interest happens here.
Last edited: