Well-known member
Citizen
Previously, on My Little Pony...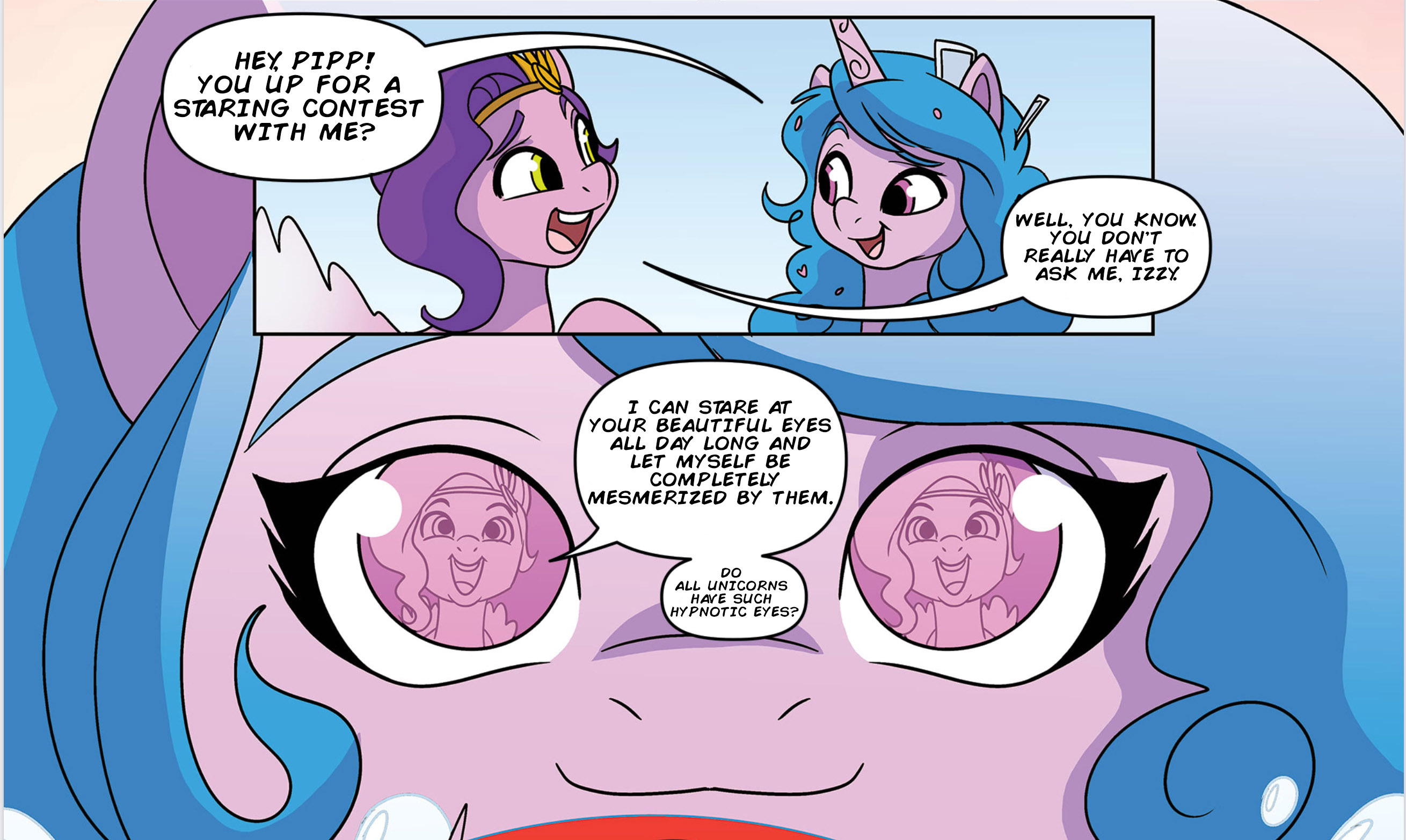 (Look deep into Izzy's eyes. Tell her all your secrets, she'll tell you no lies.)
Greetings and bienvenue, TROALS and CHILLIES. If you feel that nip in your spine, it's not because of the ghastly weather. It's that time of year when a young mare's fancy turns to hearts...and spleens, and other assorted internal organs. You're not travelling through another dimension, You have no control of the vertical or the horizonal...department stores already have Christmas Trees up and our Halloween issue has come early this year! Will our BONIES survive or will they end up stiff as a board? (And not because of a cameo by Elvira!) Get ready for the most MARE-TIFYING tale this side of Berwyn! Submitted for the approval of the Luna Appreciation Society, we call this story...
Okay, I'm done, I can't keep this up the entire play by play.
This issue is....fine. I think it's JUST spooky enough. It HAS a tone. There's even a couple of twists to keep you on your toes. But, some of the events are...vague. It's a little difficult to parse what happens in places. And...there's one BIG continuity problem (...MAYBE). This issue's kind of a mess. But, if there's any time for that, it's in a "scary" story like this. "Horror" stories don't HAVE to make sense to work.
From the first page, I was a LITTLE worried about the continuity. But, that isn't Sunny's lighthouse. They're in a completely different town. It's odd that there IS another town, because there's only the three we know about. Still, that's kind of a hint at what's to come....
It's kind of cute that we get a few pony-fied terms in this issue. Wikiponia is a thing. And "Bloody Marey" is a spooky tale. I'm a little surprised that Pipp's phone works between the storm and...future revelations.
And we learn about...The Mirror of Mayhem! Yeah, this is a total retcon, but oh well.
Apparently, there was a mirror facing opposite the stained glass window that Discord was imprisoned in, which he uses to hypnotize other ponies, and that's how he was able to "travel" using the mirror. This...makes NO sense, since he was imprisoned as a STATUE not in the STAINED GLASS WINDOW. This entire issue is hanging on a mis-remembered scene. There's no getting around this. I guess it's POSSIBLE that Discord was imprisoned a second time, after the end of the show, but...nah. The writer messed up. OR...there's another possibility I'll bring up later.
We meet Fet Lockland. I'm sure that's a reference, but it escapes me at the moment. A evil, haunted secondhand store full of cursed objects is cliche, but it works. This story is already filled with SO MANY cliches it feels right at home.
The pony who gets hypnotized into walking off a pier is JUST the right combination of silly and spooky, to me. She dropped the mirror, so she's probably fine.
Bees. My god.
I kind of feel bad for the pony who gets married to a mustachioed villain. Who...might beat her? There's emphasis lines on his hoof. That might be what's implied. That's a little too dark for a Pony comic.
This mirror can do a LOT. Hypnotize ponies against their will. Give them bad luck. Show them a twisted future. Almost as if someone's throwing a bunch of random ideas at a wall without giving it much thought.
Note: Do NOT give Zipp surgar while she's on a mystery. She get's WAY too excited.
I bet you all thought that the lighthouse keeper would turn out to be Fet Lockland, right? I was kind of going that way, myself.
Some of the scenes with ghost-Discord are kind of atmospheric. I think there's parts that are well done.
The explanation that destroying the mirror...also destroyed the town confuses me. Yes, an ironic punishment to a Pony who just wanted to keep his job, fine. But, why Discord would destroy the entire town, I have no idea. Even before he met Fluttershy, he'd rather"play" with ponies than burn things to the ground. It's also weird that the explosion was enough to destroy his unicorn horn. This IS a ghost story, so being vague is okay. But, maybe this was TOO vague.
And then we find out...he was a ghost the whole time!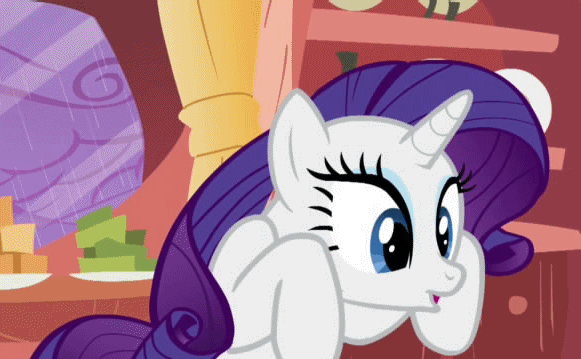 I kind of wonder if this will end up being Discord messing with everyone. The whole thing being completely fake, a tale he created to throw them off his actual trail. Since the original e-mail was sent by Discord last issue, there's a good possibility this could be true. Zipp even points out that there's...problems with the timeline, here. Which would make this issue a little pointless. But, if they DON'T do that, it's a mess.
So, um, yeah. *shrugs* It's fine I guess. For now. We'll see.
Last edited: